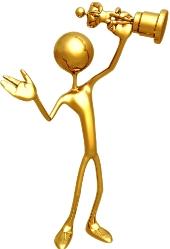 Trust for Retailers and Retail Associates of India on December 12, rewarded 12 associates from the retail industry for their 'exemplary customer service'.

It was the very first Kewal Kiran Clothing Limited-powered TRRAIN Retail Awards ceremony, said a company statement.

Twelve retail asssociates were felicitated as regional winners, three top national winners.

There were also three special jury awards given in the course of the evening.

Here is the list of the awardees:
Sr. No

Applicant Name

Store Manager 

Location

Company

 

W- 1

Shashikala Darekar

Zillani Vidhani

Mumbai

Vividha Home Fashion PVT LTD

 

W- 1

Varun Iyer

Rapheal Rathan

Mumbai

GLOBUS

 

W- 3

Jitendra Kalyani

Debashish Chatterjee

Nashik

Big Bazar

 

N -1 

Ravi Raj 

Awadhesh Yadav

Delhi

Pressto Drycleaning & Laindry PVT LTD

 

N - 2

Satbeer Kumar Bhakar

Nitin Karwa ( Director)

Delhi

Venkateshwara Distributors PVT LTD

 

N - 3

Inderjeet Singh

Gurmeet Singh

Delhi

Basara Tailors

 

S - 1

Sunil R Shet

Prasad Tryambak Gore

Bangalore

Gold Plus Jewellers

 

S - 2

Deeptha Mylar

Venugopal

Bangalore

Titan Eyeplus

 

S - 3

Mythily

R.Stanley Singh

Chennai

Tanishq

 

E - 1

Biprasish Gosh

Anjan Bose

Kolkatta

Shoppers Stop

 

E - 2

Tapasi Chakraverty

Indranil Chakravarty

Kolkatta

A.M Mobile Telecom

 

E - 3

Subhra Dasgupta

Ramesh Singh

Kolkatta

A.M Mobile Telecom

 

Special Jury Award

 

 

 

 

W- 1

Dattatrey Dhise

Not Required

Mumbai

Lifestyle International PVT LTD

N - 2

Sunil Kumar

Not Required

Delhi

Chunmun Stores PVT LTD

N -1 

Suresh Ahlawat

Pradeep Sarkar

Delhi

Shoppers Stop
National Winner Gold - Jitendra Kalyani
National Winner Silver - Mythily
National Winner Bronze - Sunil R Shet
Some big names of the retail industry, including Rakesh Biyani, director and CEO, Future Group, Vikram Bakshi, managing director, McDonalds, Mark Ashman, CEO, Hypercity Retail India Ltd., Bijou Kurien, CEO, Lifestyle Retail, Reliance India, Shailesh Chaturvedi, CEO, Tommy Hilfiger-India, Esther Lennaerts, executive chairman, Pressto Drycleaning and Laundry P. Ltd., Ajit Joshi, CEO & managing director, Infinity Retail, Manisha Sanghani, director, Priority Marketing P. Ltd., Rachna Agarwal, CEO, Indus League, Monica Laliwala, managing director, Xsis Promotions India P. Ltd., Rajesh Ghanshani, managing director, Topsons Blue P. Ltd. walked the ramp in a fahion show hosted by Kimaya.
The Gitanjali Group added colour to the occasion by presenting a live performance by Parthiv Gohil of the
Saawariya
fame.
He enchanted the audience with his melodious tunes.