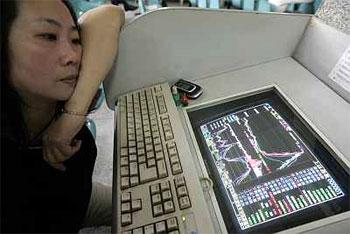 A day after the government announced setting up a high-level panel under Law Commission Chairman A P Shah, the finance ministry has decided not to adopt coercive methods for recovery of MAT dues from foreign investors.
While the ministry is in the process of drafting the Terms of Reference of the panel which would be put out in 4 days, sources said the panel report would give a "policy direction to tax officers on applicability of MAT on FIIs".
Earlier in the day revenue secretary Shaktikanta Das met Shah in this regard, the sources added.
The committee would consist mainly of tax experts, the sources said, adding that the ministry is working on the time limit which can be given to the committee for submission of report.
The report of the panel would not be binding on the government, they further said, adding that a retired judge has been appointed as the head of the panel as it was felt he would give an unbiased opinion on the entire issue.
"The field officers would not be pushing for any coercive demand on MAT claims right now," sources said.
The panel report would give clarity whether MAT can be levied on foreign investors, they added.
Finance Minister Arun Jaitley had in the Rajya Sabha announced setting up of the committee under Shah to look into the dispute regarding dues of Minimum Alternate Tax (MAT) on foreign institutional investors.
The terms of reference of the committee, sources said, would be issued within next 3-4 days.
Given that cases are pending in courts, sources said the committee report would give a forward looking direction to the government to resolve the MAT dispute.
The tax department has already issued notices to 68 FIIs totalling Rs 602 crore (Rs 6.02 billion) for non-payment of MAT at the rate of 20 per cent for profits earned.
The committee would also look into the direct tax policies and legacy issues which bring uncertainty in tax administration.