Mohan Bhandari, a flower vendor in the Chhattisgarh capital, thanks God that it is off season for his trade. Or otherwise, the re-scheduling of trains on Howrah-Mumbai section following Naxal terror on tracks would have left him nowhere.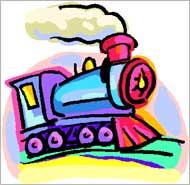 Bhandari along with other traders in the state have been bringing flowers stock from Kolkata. They usually load the goods in the trains originating from Howrah in the late evening so that it can be off loaded here early in the morning.
But the deadly Naxal attack on the Howrah-Mumbai Gyaneshwari express on May 28 that killed 168 passengers forced the railway authorities to suspend night operations of trains in the red zone. The railway is not operating trains on Kharagpur-Rourkela section between 10 pm and 5 am.
Thank God that it is off season for my trade, said Bhandari. It is taking at least three-four days to bring stock from Howrah that has severely affected the flower business in Chhattisgarh. The flower vendors are in a fix. For, if the practice continues for another month, they will have to pay a heavy cost.
Bhandari said the season for the flower business usually starts by the mid-August. If the train service did not come on right tracks by next month, the traders will suffer a big set back this season, he added.
The railway authorities seem to be in no mood to compromise with passenger safety and restore the operations in the night hours immediately. After reviewing the situation, the railways had decided to extend the suspension (of train services in night hours) till July 13, a spokesperson of South East Central Railway (SECR) said.
Senior railway officials will review the situation on July 14 to decide whether to extend the same practice or restore the service of giving green signal to the trains to pass through the red zones in the dead of night.
Till then, the trains originating from Howrah in the evening and reaching Chhattisgarh early morning will remain affected. Being just 12-14 hours journey by train to Howrah, Chhattisgarh's capital city Raipur and other centres have a strong trade link with Kolkata. Besides flowers, fishes, betel leaves and other commodities are also coming from Kolkata.
The derailment in the system has, however, an impact on the Kolkatians. The local variety of fish like Rohu and Katla are being sent from here and have great presence in the Bengal market, said Swapan Chatterjee, a fish trader here.
They had stopped sending the load now fearing it would get rotten following irregular train services, he added.