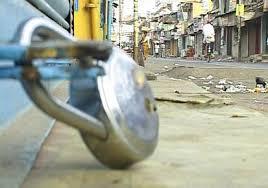 German auto components giant Bosch, which has faced many instances of labour unrest at its different plants in India, today cautioned that such repeated incidents would impact investments.
The company, which is facing strike at its Bengaluru plant, and had faced labour unrest at Jaipur plant, also said that such stirs could hurt India's competitiveness.
"Today's situation leads to low productivity, impacting competitiveness of our plants.
"Our intention is to continue (investments) provided labour conditions let us be competitive," Bosch Group Chairman of the Board of Management Volkmar Denner told reporters in Bengaluru.
He further said: "Today in the world there are many free trade zones and they will increase.
"That means a country like India has to be competitive with other countries, especially in Asia."
Denner, who is on his maiden visit to the country as the Chairman of the Board, was replying to queries related to the ongoing strike at the company's Bengaluru plant.
The workers of the Adugodi plant near Bengaluru are on an indefinite strike from September 16, demanding resolution of issues which are long pending.
"We will keep investing in India but as I said with respect to manufacturing everything rests on competitiveness as Bosch generally has international manufacturing network so every location has to be competitive," Denner said.
He added that labour reforms would enable the company to be competitive in India.
Asked about the strike at the Bangalore facility, he said: "Traditionally Bosch has very close and very good relations with the employees.
"The current situation at Bengaluru is a concern for us.
"Taking into account that Bosch pays wages and benefits that belong to upper band of wage standards, our expectation is that we will find an amicable solution soon."
Elaborating further, he said: "In Germany also we have strong unions and of course there are conflicting positions. . . This is very natural and needs to be accepted by both parties
but it is always, i think, with the common understanding that we have to reach common solutions. And second, the solution has to be such the company can still be competitive," Denner said.
Denner said the company is doing everything possible to reach to an agreeable solution regarding the strike.
Bosch Ltd Managing Director Steffen Berns said the company is in very intense discussions with the unions to end the deadlock.
"Currently there is some discussion going on in the High Court and we are in very intense discussions with the unions on many different levels but we cannot forecast when the strike is going to end," he said.
The company has offered excellent additional increases to the striking workers and now it is up to them to decide, Berns added.
"We have offered very attractive additional increases and we think the union should be able to read to this but union is very diverse there are many people so there are very different opinions, so that's the main challenge at the moment," he said.
He added: "We have offered huge increase and with this we think we should find a solution. We have been very close.
"There has been a representation of the union who agreed and then, the next level has refused. But I think, it should be possible to find a solution especially when we are always trying to tell that we have to look at long term competitiveness."
Berns said the company's management needs to work for a win-win situation for all the stakeholders in the long term basis.
"We have to look at mid-term and long term win-win situation and it does not make sense now to press maximum demands out of us because in the end the it is going to have detrimental effect on the overall competitiveness of Bosch...
"We are very fair, we are offering extremely good conditions but we are also firm and say that there are certain limits and these limits we cannot cross," he said.
When asked about the production loss due to the ongoing strike, Berns said: "We are keeping production up, as good as possible, and so far there has been no major impact on the industry, we will continue like this".
Asked about the role of Karnataka government in the whole issue, Berns said: "I think it has been a very positive and state government has been very supportive and very clear statement to say that this strike is illegal and I think we need to convince the unions now."
The striking workers are seeking resolution for their charter of demands, including wage issues, medical benefits, and on the issue of demand for productivity by the management.
The union has claimed that 2,575 permanent workers and 370 temporary workers are part of the strike.
Karnataka government had prohibited the strike with immediate effect earlier this month.
After government's decision to prohibit the strike Bosch had urged its union to call off the indefinite illegal strike, report to work and restore normalcy.
Stuttgart-based Bosch has ten manufacturing plants in India and seven R&D centres. It employs around 27,000 people in the country.
Meanwhile, in a BSE filing Bosch said its union and workmen have filed a writ petition in the Karnataka High Court challenging the Karnataka Government order dated October 10, 2014 which prohibited the illegal strike.
"The estimated loss on account of the strike is approximately 2 per cent of the turnover during the strike period," the company said.
Bosch said it continues to take all necessary measures in order to minimise the impact of the strike and has met most of the customer requirements through inventory and alternate production.
"The management is in constant dialogue with the union and workmen and where necessary with the intervention of relevant Government authorities for restoring normalcy at the earlies," it added.