India's Reliance Industries will restart a crude distillation unit one to two days after a fire at its older, 660,000 barrels-per-day (bpd) refinery in Jamnagar, a company spokesman said on Friday.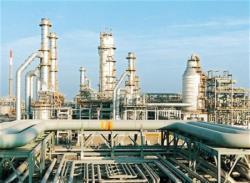 The fire broke out during maintenance on the unit, which was shut at the time, said Reliance spokesman Tushar Pania said.

Pania said the fire was minor and was contained immediately.

The company is still investigating
the cause of the fire, he said, without providing details of the unit's capacity.
No firm dates have been set yet for a separate planned maintenance at Reliance's newer 580,000 bpd Jamnagar refining complex in January, Pania said.
The company is planning to shut a 13.5 metric tonnes per annum (270,000 bpd) crude distillation unit for about 40 days in January, industry sources have said.
It is also planning to shut a 6.5 mmtpa vacuum gasoil hydrotreater unit, one of the sources said.