Five private establishments, including Reliance Industries and Infosys, have failed to pay their dues on time to the government in return of the CISF cover provided to them.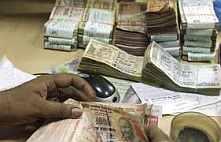 The Home Ministry has informed the Parliamentary Standing Committee on Home Affairs that nearly Rs 1.6 crore (Rs 16 million) remained outstanding dues as on March 22, 2012 from the five organisations, which are being provided security by the Central Industrial Security Force.

The establishments are Reliance Industries Ltd (Rs 41 lakh), Infosys Tech Bangalore (Rs 33.02 lakh), Infosys Tech Pune (Rs 49.81 lakh), Delhi Airports Metro Express Private Ltd (Rs 10.51 lakh) and Electronic City Bangalore (Rs 25.26 lakh).

In the aftermath of the 26/11 Mumbai terror attacks, the government had brought a new clause in the CISF Act in 2009
which enabled it to extend the security cover to private sector establishments in lieu of deployment charges.
The report of the Standing Committee was tabled in Parliament earlier this week.