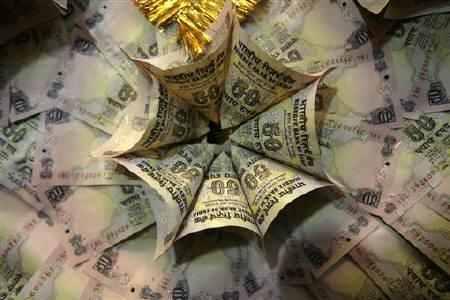 Reliance ADA Group on Monday said it will enhance its integrated power plants in Madhya Pradesh at an investment of Rs 20,000 crore and "will sell power to the state at Rs 1.19 a unit for the next 25 years".
Reliance ADAG plans to set up an integrated plant of 2,000 MW generation capacity and a 5-million tonne cement unit shortly, Chairman Anil Ambani said at the Global Investor Meet (GIM).
The group had already invested Rs 30,000 crore on an integrated (coal-to-power, power-to-cement) plant on Sasan project which has 4,000 MW capacity, he said.
"We will sell power to the state at Rs 1.19 for the next 25 years," he added.
Recalling the visionary spirit of his father, the late Dhirubhai Ambani, he said a dream seen with closed eyes could be dangerous, but a dream with open eyes can realise the reality of life, and one day it could come true too.
At the inaugural session of GIM, 15 major MoUs worth Rs 40,485 crore were signed. Chief Minister Chouhan and his industry minister Kailash Vijayvargiya exchanged MoU documents in the presence of 1,500 delegates, including 200 from 16 foreign countries.
Assuring delegates of the best infrastructure in the state, the chief minister claimed that every village in Madhya Pradesh would be connected to roads by 2013 and power would be available 24x7, besides clearance and approval of projects on a "single table" every Monday at the secretariat in Bhopal.
New industrial corridors between Murena-Gwalior, Indore-Bhopal and Jabalpur-Rewa-Satna-Singrauli would be set up next year, Chouhan said.
A sum of Rs 18,000 crore would be spent on inter-linking of rivers in Madhya Pradesh in Malwa-Ujjain region, so that there would be enough potable water available to people and industries, Chouhan said.
Speaking on the occasion, BJP leader Sushma Swaraj said that religious tourism was a potential area for investment in Ujjain's Mahakaleshwar.
Electronic tendering, electonic payments and transparency in governance will be showcased to investors during the meet, she said.
Among others who addressed investors included industry minister Kailash Vijayvarigya, rural development minister Gopal Bhargawa, BJP MP Sumitra Mahajan and Additional Chief Secretary P K Dash who made a video presentation of various ongoing projects in the state.
A number of industry captains including Chairman of Godrej Industries Adi Godrej, CEO and MD Ranbaxy Arun Sawhney, Chairman of Force Motors Abhay Firodia, Future Group CEO Kishore Biyani, CMD of Bharat Forge Baba Kalyani, CEO of Proctor and Gamble Shantanu Khosla and Nasscom Vice Chairman Krishnakumar Natrajan announced their plans for the state.