Most analysts as well as company executives say the rally in commodity prices is ill-timed coming just when firms were recovering from disruptions such as demonetisation & introduction of GST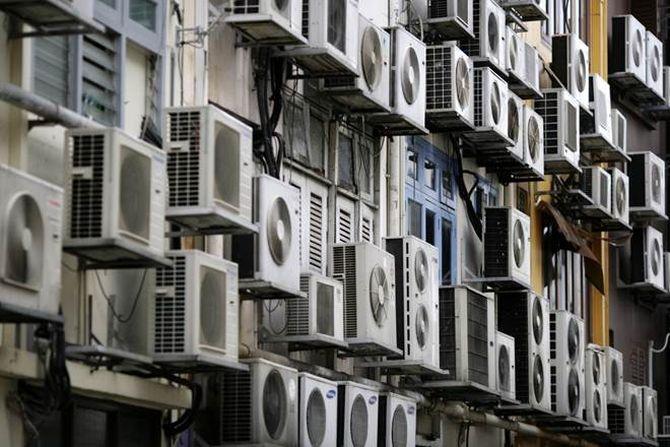 Consumer goods companies stare at the prospect of price hikes, thanks to a spike in commodity costs as well as a weakening rupee.
Crude oil has jumped 10 per cent in the past four months, nearing levels of around $74-75 a barrel.
Metals prices are also up, with the World Bank saying last week the increase will be nearly 9-10 per cent this calendar year.
Crude-linked derivatives such as linear alkyl benzene and high-density polyethylene act as crucial inputs for fast-moving consumer goods (FMCG) companies.
Metals such as copper, aluminum, and steel go into the making of consumer durables such as refrigerators, washing machines, and air conditioners.
A key fallout of the commodity and macro-economic challenges, however, is that the value of the rupee is down, with the Indian currency on Friday touching nearly Rs 67 to a dollar.
A weakening rupee affects all businesses that depend on imports of inputs. This includes manufacturers of home and electronic goods.
Most analysts as well as company executives say the rally in commodity prices is ill-timed coming just when firms were recovering from disruptions such as demonetisation and introduction of the Goods and Services Tax (GST) in 2017.
According to experts, price hikes will eat into volume growth as consumers are likely to defer purchases.
This is something firms will choose to avoid, since volume growth is considered a better indicator of overall sales growth.
"While price-led growth will make top line numbers of the companies look better, volume growth is something that most FMCGs have pushed hard over the last years.
"When commodity prices were down, the gains were passed on to the consumers directly and indirectly. Product prices remained largely on the lower side. This period is now over," G Chokkalingam, founder and managing director, Equinomics Research & Advisory, said.
Chokkalingam says the need to increase prices will be triggered by the move to protect margins, since cutting advertising and sales promotion expenditure significantly may not be prudent when competitive intensity is on the rise.
"Price hikes will kick in possibly by June-July if commodity prices continue to harden and the rupee continues to depreciate against the dollar. All home appliances, starting from refrigerators to washing machines, air conditioners, and microwave ovens, will be impacted because of this," Kamal Nandi, executive vice-president and business head, Godrej Appliances, said.
Durable majors in the past few months have had to contend with import duty hikes as well as new energy labeling norms and a summer season where night temperatures are not too hot.
The result: sales of products such as air conditioners have not picked up significantly in April. Players are now counting on May for better sales, implying that any price hikes during this period could hit the business.
"While commodity pressures are a challenge, companies will wait till summer is over to bring about price changes in products," B Thiagarajan, joint managing director, Blue Star, said.
Chief executives of FMCG companies too said price hikes would be done cautiously keeping the competitive scenario in mind.
"The strategy will be to take judicious price hikes without hurting volume growth," Sunil Duggal, chief executive officer, Dabur India, said.
Though the fourth quarter of the 2017-18 would see FMCG companies gain from a low-base effect in the year-ago period, that window might not be available in the coming quarters, analysts said.
So, it will be a tightrope walk for the companies having to balance both price and volume-led growth, experts said.
Photograph: Reuters