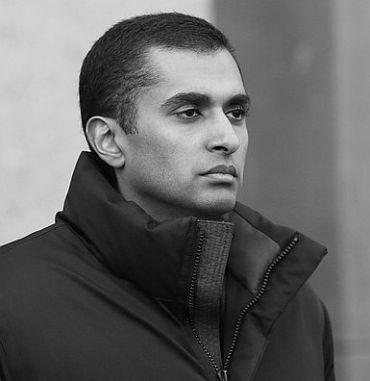 Two Indian Americans are at the centre of a case, which resulted in a deal that brought $600 million to the Securities and Exchange Commission, the largest amount it got ever to settle an investigation.


Preet Bharara, US Attorney for the Southern District of New York, initiated the process and then arrested Mathew Martoma, who worked for CR Intrinsic, an affiliate of SAC Capital, a hedge fund headed by billionaire Steven A Cohen.

Meanwhile, SEC too started its own investigation.


Martoma, whose earlier name was Ajai Mathew, was arrested in November last year for insider trading worth $276 million, which benefited CR Intrinsic worth $700 million.
As per the settlement with SEC, the CR Intrinsic, agreed to pay over $600 million on the charges tied to Martoma, who was accused of using illicitly obtained confidential information about the drug makers Elan and Wyeth.
Though a few other employees of SAC Capital were also arrested earlier in other cases, no charges were ever framed against Cohen. But the Wall Street observers always felt that the real target of the US attorney's investigation was Cohen.


Martoma, who is on bail and lives in Florida, still faces both civil charges from the SEC and criminal charges.

'SAC's business decision to settle with the SEC in no way changes the fact that Mathew Martoma is an innocent man. We will never give up our fight for his vindication,' his attorney Charles Stillman said in a statement.


Till now the highest amount the SEC received to settle charges was $400 million in 1990.
In another settlement, Sigma Capital Management, another affiliate of SAC agreed to pay $14 million to drop charges that it engaged in insider trading in the stocks of Dell and Nvidia.
SAC's management company will pay the settlements, meaning that investors of the hedge fund aren't on the hook, according to New York Times.


'The historic monetary sanctions against CR Intrinsic and its affiliates are sharp warning that the SEC will hold hedge fund advisory firms and their funds accountable when employees break the law to benefit the firm,' George S Canellos, the acting director of the SEC's enforcement division, said in a statement.
Sanjay Wadhwa, Senior Associate Director of the SEC's New York Regional Office, added, 'A robust culture of compliance and zero tolerance toward employee misconduct can help other firms avoid the severe financial consequences that CR Intrinsic is facing for its misconduct.'
'We are happy to put the Elan and Dell matters with the SEC behind us. This settlement is a substantial step toward resolving all outstanding regulatory matters and allows the firm to move forward with confidence. We are committed to continuing to maintain a first-rate compliance effort woven into the fabric of the firm,' SAC said in a statement.


Martoma, 38, pleaded not guilty to criminal charges of one count of conspiracy and two counts of securities fraud.


Though he is accused of insider trading worth $276million, Martoma got only $9.8 million. If convicted, he faces up to 20 years in prison on the securities fraud charges and five years on the conspiracy charge.


Martoma did not cooperate with the prosecution to build a case against SAC Capital Investors, which is based in Stamford, Connecticut and Cohen.


Martoma, who has a brilliant academic record joined SAC Capital Advisors in 2006 where he worked as portfolio manager till he was fired in 2009.


At the heart of the case was confidential information about an experimental drug treatment for Alzheimer's disease, being developed jointly by the pharmaceutical companies Elan Corporation and Wyeth, according to court papers.


In order to obtain inside information about the drug trial, Martoma arranged for approximately 42 paid consultations between 2006 and July 2008 with a leading Alzheimer's disease doctor, later identified as Dr Sidney Gilman, 80, a neurologist in Michigan, who chaired the safety monitoring committee for the drug trial.


He used these consultations to obtain inside information about the drug trial, the prosecution accused.


Gilman is now cooperating with the prosecution for a non-prosecution agreement, which is termed as unprecedented.


The expert networking firm had explicit rules prohibiting consultants from sharing inside information with clients. But Matoma would disguise the agenda for their conversations.


Initially, Martoma got the inside information that the drug trial was progressing well, he increased the holdings of Elan and Wyeth. By June 30, 2008, his company held approximately $700 million worth of Elan and Wyeth equity securities.


But soon the doctor got the news that the results of the drug trial were negative, which he shared with Martoma. With this information, Martoma spoke with Cohen, according to prosecution.

Within the next few days, the hedge fund liquidated its entire position in Elan and almost all of its position in Wyeth -- a total of 17.7 million shares worth approximately $700 million.
The hedge fund also shorted Elan and Wyeth by approximately 7.75 million shares. This trading represented over 20 percent of the reported US trading volume in Elan and 11 percent of the volume in Wyeth.

The drug results were announced on July 29, 2008. The next day Elan stock closed approximately 42 percent lower and Wyeth shares fell approximately 12 percent.

Through this trading activity, the hedge fund was alleged to have earned profits and avoided losses of approximately $276 million, according to the prosecution.

'And once again, ordinary investors were cheated, the market was corrupted, and the rule of law took a back seat to illegal profit,' US Attorney Preet Bharara noted during the arrest of Martoma.

Though Martoma made money in 2008, next year his portfolio lost money, and a Hedge Fund employee recommended that he be terminated, stating in an email that Martoma appeared to be a "one trick pony with Elan" supposedly because he failed to provide any other hot stock information.
'The magnitude of the alleged scheme boggles the mind,' Bharara said earlier.