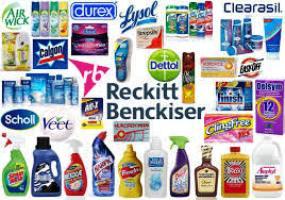 British consumer goods major Reckitt Benckiser is all set to re-launch condom brands Durex and Kohinoor in India, which it now controls, following the settlement of the dispute with erstwhile joint-venture partner TTK.

In 2011, RB and TTK had dragged each other to court over TTK-LIG, the joint venture set up for manufacturing condoms.

The settlement in November last year saw RB sell its 49.87 per cent stake in the JV to TTK for Rs 150 crore (Rs 1.5 billion) in return for the rights of the two brands in India.

Chander Mohan Sethi, RB's senior vice-president for South East Asia, said the two products would be relaunched shortly as the British firm, headquartered in the industrial town of Slough, 22 miles from London, increasingly focuses its attention
on the healthcare segment.
The latter gives RB 22 per cent of its $15 billion (or Rs 92,790 crore) global revenues.
The focus on healthcare is part of India-born chief executive officer Rakesh Kapoor's endeavour to help the British giant move away from competitive segments such as home cleaning solutions and detergents, which give it 21 per cent of its total revenues.
Here, RB competes with the world's largest and second-largest consumer products companies -- Procter & Gamble and Unilever - which analysts believe isn't easy, given the scale of its rivals.
In the last two years, RB has made a string of acquisitions in healthcare in a bid to beef up this portfolio, with plans in place to push this segment to contribute over half its turnover in the next three years.
Emerging markets are expected to drive this agenda forward, with India and China being key.