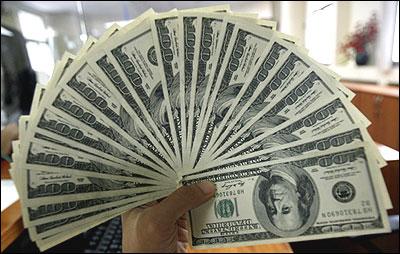 The worst affected were the countries of euro zone, which saw a loss of $10.9 trillion in the total global loss of $12.3 trillion.
Meanwhile, Asia Pacific witnessed a loss of about $1.4 trillion of household assets, while India saw household wealth of $0.7 trillion getting erased.
The relative stability of the US economy, which led to an appreciation of the greenback against most currencies, saw North America post a gain of $882 billion in household wealth.
"There's no question that the economic uncertainties of the past year - particularly those affecting the Eurozone - have cast a huge shadow over household wealth.  Our research confirms that economic recession in many countries combined with widespread equity price reductions and subdued housing markets have produced the worst environment for wealth creation since the financial crisis," said Credit Suisse Research Institute's Michael O'Sullivan and Richard Kersley in a report.
According to Credit Suisse, wealth per adult in India have seen a sharp rise from $2,000 in the year 2000 to $5,300 in 2011 led by a strong federal structure and vibrant market.

"While wealth has been rising strongly in India, and the ranks of the middle class and wealthy have been swelling, not everyone has shared in this growth and there is still a great deal of poverty. This is reflected in the fact that almost everyone in India (95%) has wealth below $10,000," Credit Suisse said in its wealth report.
The investment bank expects household wealth to grow 50% in the next five years from $223 trillion to $330 trillion by 2017. It expects the number of millionaires worldwide to increase by about 18 million reaching 46 million in 2017.
Credit Suisse expects China to add a $18 trillion to the stock of global wealth in the next five years to surpass Japan as the world's second wealthiest nation. However, it believes US will continue to dominate the top slot of the wealth league with $89 trillion by 2017.