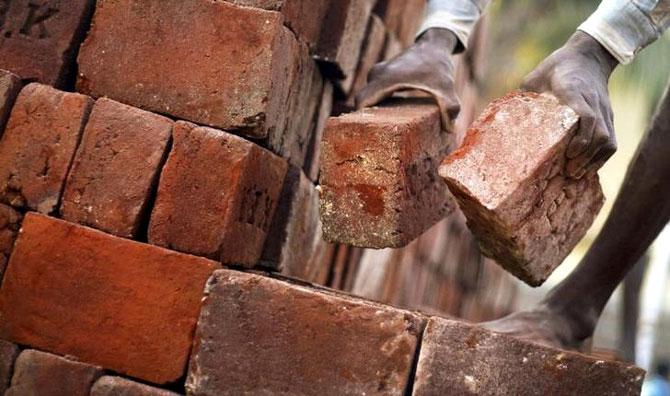 Four large property developers have seen equity investment or commitment, totalling Rs 7,567 crore (Rs 75.67 billion), by foreign funds this calendar year, thrice the amount raised by big developers last year.
In 2014, two developers raised Rs 2,500 crore (Rs 25 billion), including a fund floated by Peninsula Land and Brookfield, to provide debt for other developers, says a report from Kotak Securities on Monday.
The 2015 equity investment/commitment include the Rs 2,700 crore (Rs 27 billion) that Piramal Realty, part of the Ajay Piramal Group, got from Warbug Pincus and Goldman Sachs.
Also, Rs 1,250 crore (Rs 12.5 billion) raised by Shapoorji Pallonji from ADB, IFC and Standard Chartered; Rs 1,992 crore (Rs 19.92 billion) raised by DLF from Singapore's GIC in two projects and a Rs 1,625-crore (Rs 16.25 billion joint venture between Warbug Pincus and Embassy Developers for warehousing projects.
In comparison, the year 2013 saw equity deals of Rs 3,550 crore (Rs 35.5 billion), mostly platform or JVs between developers and global investors, the report said.
In 2013, Godrej Properties, Mahindra Lifespaces and the Brigade group did platform deals with Dutch fundhouse APG, Standard Chartered and Singapore's sovereign fund, GIC, respectively.
This year also saw total private equity investment of Rs 18,300 crore (Rs 183 billion) in real estate in the first nine months, the highest since 2008, according to consultancy firm Cushman & Wakefield.
Amit Bhagat, managing director of property fund manager ASK Property Investment Advisors, termed the foreign direct investment commitments "welcome relief".
"The actual invested amounts (will be) lower since these are commitments but, eventually, investments will follow. The sector has been receiving only debt in the past few years, whereas the need of the hour is equity," he said.
"The commitments are at the platform and enterprise levels to begin with but reflects the shape of things to follow. . . Excess of debt money has led to deterioration in quality of real estate paper and, hence, foreign investors with deep pockets and longer duration money have started looking at equity investments."
Sharad Mittal, head of real estate funds at Motilal Oswal, says: "These kind of investments shall witness an increasing trend, as more and more global institutions are keen to enter India and invest in the sector.
"They would always be more keen to partner with recognised, established brands."
While bigger companies are signing equity JVs with global investors, the smaller ones are doing do with larger counterparts.
"More and more land owners/corporates are now tying up with or selling their land parcels to larger (and branded) developers. In fact, small developers and large ones in distress have offered more partnerships to branded developers in the recent past than before," said the report.
The image is used for representational purpose only. Photograph: Reuters