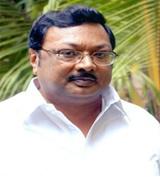 There has been an internal 'war' between the Union Minister of Fertiliser M K Alagiri and two senior bureaucrats in his department.
Alagiri complained to Prime Minister Manmohan Singh about the officials of two departments in the fertiliser ministry. Unable to sort out this unique problem, Singh deputed his principal secretary T K A Nair to meet Alagiri and sort out the differences. But Alagiri was adamant, he told Nair that there has been a lapse of three months and the PMO did not take any action against erring officials.
Inquiries in the fertiliser department reveal that Alagiri keeps all his schedules a secret and no files are disposed off on time. Alagiri has not filled in the vacancies in his personal staff and has not indicated time to meet the secretaries of fertilisers and chemicals. What sort of administration is this, is a basic question from senior IAS officers who have put in more than 30 years of services.
Alagiri never met these two secretaries in the last five months, despite repeated requests for a meeting. The fertiliser industry has many issues to be sorted out like imports and duties on fertilisers. After the drought and floods in southern states, the fertiliser policy for the next season has to be evolved, and unless the minister takes interest and articulate, how could the bureaucrats be blamed, asked an official.
Alagiri did not attend the presentation made to the 13th Finance Commission and has not been attending the Union Cabinet meetings regularly. The Empowered Group of Ministers on nutrine fertiliser policy did not meet in the three months, as Alagiri did not indicate his convenience.
To put these aspects on record, two senior officials had sent their version in writing to the Cabinet secretary KM Chandrasekhar.
Many bureaucrats in Sashtri Bhavan where the fertiliser ministry is housed are totally disenchanted and disgruntled over the unique behaviour of the union minister of fertilisers. "Even PMO could not sort out this issue because of language problem of Alarigi" was the cryptic comment of Dr V Maitreyan, MP leader of AIADMK group in Rajya Sabha.