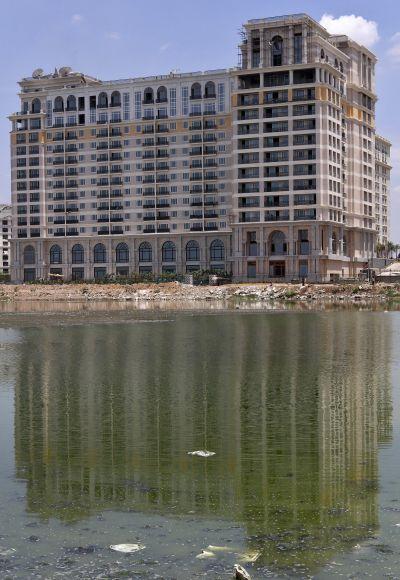 After a long time, real estate companies could hit the fund-raising trail. The reason is improvement in investor sentiment.
According to Pankaj Jaju, group head, strategic corporate group, Axis Bank, some that wanted to float public issues in 2011-12 but did not proceed might look at tapping the equity markets in six to nine months.
The Mumbai-based Lodha group, Delhi-based Emaar MGF, Neptune group and Hindustan Construction's Lavasa Corp were among those planning to float Initial Public Offerings (IPOs) three to four years earlier but did not.
"Around Rs 20,000 crore of IPOs were planned in 2011-12. Some will want to tap the markets now," Jaju said at a real estate conclave organised here on Friday by the Confederation of Indian Industry. "In six months, realty stocks have gone up 60 per cent."
According to Bloomberg, Lavasa Corp plans to float an IPO this financial year. Axis Bank and Kotak Mahindra Capital are working on it, the agency said, adding the company planned to file a draft prospectus next month to the capital markets regulator Securities and Exchange Board of India. Lavasa had planned to raise Rs 2,000 crore in 2010, Bloomberg said.
Nayan Bheda, managing director, Neptune group, said: "Not now. We will look at an IPO in some time. The gestation period in real estate is taking longer and it could pose a challenge in declaring quarterly results."
According to sources, listed companies DLF, Phoenix Mills and others such as the Embassy-Blackstone combine could come out with real estate investment trusts and list these if the government gives them tax concessions.