Consolidation is happening because of a prolonged slowdown in residential sales which has also brought down the business of brokerages.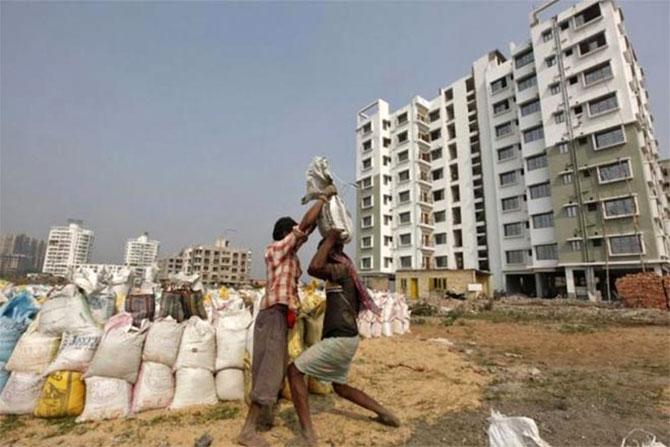 People who have worked with Anuj Puri say he is a workaholic and used to live out of a suitcase when he was the chairman and country head of JLL in India. He quit suddenly, leaving many surprised.
But, barely three months later, Puri is now back once again. The US-based real estate brokerage firm said it was selling its residential brokerage business JLL Residential to Puri who is setting up a technology-led brokerage firm.
The business under Puri will continue with the existing brand JLL Residential. The deal value is not known. Puri will lead a team of 200 residential brokers across eight Indian cities. Ashwinder Raj Singh, chief executive at JLL Residential, will continue in the new set up under Puri's leadership.
"With the Rera or Real Estate (Regulation & Development) Act coming in, there is a lot of responsibility on property brokers. Its violations can lead to fine of 10 per cent of the cost of the project or a year in jail in case of misrepresentation to the buyers," said Puri. "Property brokers will become what financial brokers became after the Sebi (Securities and Exchange Board of India) was set up," he said.
His new company will be a one where demand will be generated online and fulfilled offline. "Today, a lot of buyers check properties online and then buy it offline. We want to build our business around that," he said.
JLL isn't alone. Consolidation is gaining ground among real estate brokerages ahead of Rera kicking in from next month. Rera has strict rules which has implications of up to three years imprisonment for developers and one year for brokers in case of some of the violations.
HDFC Realty, the property broking arm of HDFC, is in active discussions with online classifieds firm Quikr to merge itself with it or a sellout, said a source in the know. The deal could be about Rs 45 crore (Rs 450 million), which is three times the top line of HDFC Realty, sources said.
Another person familiar with the development at HDFC said they were in discussions with multiple players for a possible transaction. Quikr declined to comment on the matter. A mail sent to HDFC did not elicit any response.
Also, there is a speculation about UK-based Knight Frank shutting down its residential brokerage business. But, its chairman Shishir Baijal denies that.
"Why would we shut it down? We may not grow as we have grown in the past due to market conditions but we are expanding the business," Baijal said.
Baijal said that once Rera comes in and consolidation happens among developers, it will also be followed in brokerage business.
There has already been some move of consolidation among online brokerages. Recently, online property portal Housing.com merged with News Corp-backed PropTiger. In April 2015, PropTiger acquired classified platform Makaan.com for India's first online to offline platform.
Another Global realty consultant Coldwell Banker acquired tech based property brokerage Favista.com in an all stock deal.
Many say the consolidation is also happening because of a prolonged slowdown in residential sales which has also brought down the business of brokerages.
According to PropEquity, a data analytics firm, home sales have halved in Mumbai, National Capital Region and Bengaluru, as buyers are delaying their decisions.
"When sales are down in most of the brokerages, obviously our fee is also down. In such a scenario, we have to relook at the business," said a executive at a Mumbai-based brokerage.
Photograph: Shailesh Andrade/Reuters