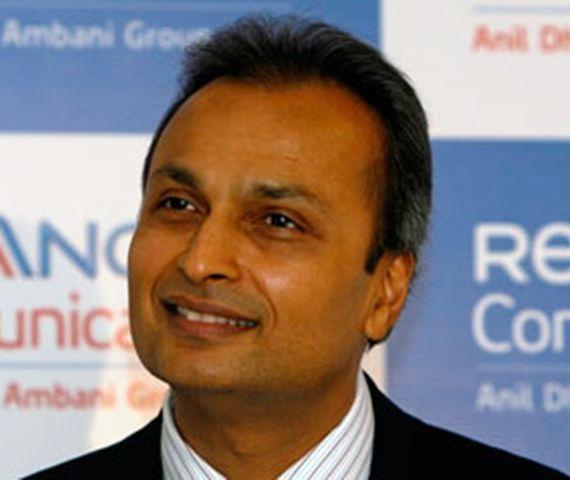 Telecom operator Reliance Communications plans to cut down expansion cost and hive off some assets in its bid to reduce debt by about 37 per cent, to Rs 25,500 crore (Rs 255 billion) in the next 12 months.
The Anil Ambani-led company plans to use the key infrastructure - mobile towers and optical fibre - of his elder brother Mukesh Ambani's company Reliance Jio Infocomm for future expansion rather making its own fresh investments. It will also have tight leash on its expenditure.
"As a part of our reciprocal arrangement with (Reliance) Jio, the tower and fibre asset will come from Jio side. We will invest only in electronics," RCom President and chief executive officer Gurdeep Singh said in a discussion with financial firms.
The two brothers after being apart for about eight years had joined hands in April 2013 for business co-operation of their telecom firms Reliance Jio and RCom to utilise existing and future infrastructure of both firms on a reciprocal basis, including optical fibre, towers and related assets.
"Any future expansion that RCom will do on wireless side will be tower and fibre coming from Jio in reciprocal or if we see any other more economical viable model to expand in those markets.
In times to come you will see lower capex to sales ratio," Singh added. RCom had net debt of about Rs 40,222.6 crore (Rs 402.22 billion) at the end of June 30.
The company in the first week of July had raised about Rs 4,800 crore (Rs 48 billion) in a QIP that was used to reduce debt to about Rs 35,000 crore (Rs 350 billion)
A company representative said that the the interest outgo on debt is expected to come down by Rs 600 crore annually after the qualified institutional placement (QIP).
The company also expects to finalise the long pending deal to sell a significant stake in its international submarine optical fibre company Global Cloud Xchange, formerly Reliance Globalcom, in the next 3-4 months, Singh said.
RCom is also working to realise money from its real estate assets in Mumbai and Delhi which are valued at about Rs 5,000 crore (Rs 50 billion), Singh said.
The company expects to complete delivery of its mobile tower service to Reliance Jio soon that will fetch RCom about Rs 12,000 crore (Rs 120 billion) over a period of time.
The company will securitise this with banks to raise about Rs 6,000 crore (Rs 60 billion). Thus overall debt should come below Rs 25,500 crore (Rs 255 billion) in the next 12 months, Singh said.