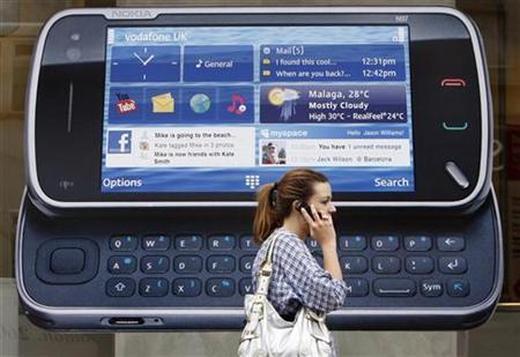 Both firms to pay govt Rs 12,613 crore (Rs 126.13 billion) to liberalise spectrum assets; MTS spectrum doesn't need to be liberalised as it was acquired via auction
The three-way merger between Reliance Communications, Aircel and MTS (brand of Sistema Shyam) is on course to create a formidable company, with best-in-class spectrum and reasonably strong financials.
Even as the entities have written to the Competition Commission of India for approval, both RCom and Aircel are working on lowering their debt, which they have agreed to cap in the new entity at Rs 20,000 crore (Rs 200 billion).
Sistema Shyam has agreed to settle its liabilities ahead of the merger with RCom.

After the sale of its tower and fibre assets, RCom's debt is expected to come down to Rs 10,000 crore (Rs 100 billion), which will be transferred to the merged entity. Aircel, too, is planning to bring down its debt to Rs 10,000 crore from the present Rs 26,000 crore (Rs 260 billion).
Sistema Shyam will also pay off its Rs 4,153-crore (Rs 41.53-billion) debt.
Experts said the company would have found it difficult to incur capital expenditure if the debt of the combined entity remained elevated. Emailed questionnaires to Aircel and RCom remained unanswered.

Investment bankers said at Rs 20,000 crore (Rs 200 billion), the debt to Ebitda (earnings before interest, taxes, depreciation and amortisation) ratio of the new company would be 2.5 because the operating income of the new entity could be Rs 7,800 crore (Rs 78 billion).
RCom's current Ebitda is Rs 7,000 crore (Rs 70 billion), which includes income from tower assets and the wireless business.
The wireless Ebitda is Rs 4,000 crore (Rs 40 billion), which will come to the new entity along with that of MTS.
If the new entity generates the Ebitda it estimates, then its net debt/Ebitda ratio will be better than the incumbents.
Currently, Bharti's debt/Ebitda ratio stands at 2.8, while that of Idea is 3. RCom's debt to Ebitda ratio is 5.3.
According to Religare Institutional Equities, if the deal materialises, "RCom's revenue market share would almost double from eight per cent to 15 per cent." The new entity will have three primary shareholders.
RCom is expected to have a 50 per cent stake, Aircel 40 per cent and MTS 10 per cent.
Given that MTS has already done its deal with RCom, it will have 9-9.5 per cent in what will be left of RCom after the demerger of the wireless business.
Investment bankers said after the demerger and asset sale, RCom would be a debt-free company with an operating income of Rs 1,500 crore (Rs 15 billion).
The new RCom will house the enterprise business, data centres and global fibre optic network.
Consolidation in India's telecom sector, according to PwC, can be outright, like the MTS-Reliance merger, or via spectrum trading/sharing deals, like the Idea-Videocon deal announced recently.
Investment bankers said outright purchase assets was unlikely because it would be very expensive and come with a lot of regulatory payouts.
Under merger and acquisitions guidelines set by the government, the acquirer has to pay to liberalise the spectrum of the company it is acquiring.
Since this is a merger, RCom and Aircel are expected to pay their respective dues to liberalise their spectrum. Given this is a merger of three entities, the government will have to be paid regulatory charges to liberalise the administered spectrum.
The department of telecommunications is in the process of raising a demand notice of Rs 5,600 crore (Rs 56 billion) on RCom to liberalise its administered spectrum in the 800 MHz band in 12 circles.
RCom will fund this through internal accruals.
It will have to pay Rs 6,800 crore (Rs 68 billion) to liberalise its spectrum in the 800 MHz band in all 15 circles and Rs 2,900 crore (Rs 29 billion) for 1800 MHz spectrum. However, this may not be done immediately and RCom may take a call at a later stage depending on the business scenario.

Aircel, too, was in the process of liberalising its spectrum by paying the DoT regulatory charges, sources said.
The MTS spectrum (in 2100 MHz and 2300 MHz) does not need liberalising because it was bought in auction and will be used to shift RCom's CDMA subscribers.
Charges payable to DoT to liberalise Aircel's spectrum are estimated to be Rs 7,013 crore or Rs 70.13 billion (in 900 MHz and 1800 MHz).
This is for a period from January 1 till expiry of the license.
This three-way merger is expected to be a win-win for all players as it will provide the new entity a pan-India footprint, say analysts.
The new entity will have 19.3 per cent of the industry's spectrum holdings and will be the second largest player in terms of subscribers (200 million).
According to Navin Kulkarni of PhillipCapital, "The deal is a win-win for all players and will create a strong telecom player. However, with a revenue market share of 15 per cent, the new company will still be behind Idea, which has a revenue market share of 19 per cent."According to experts, this merger will enable RCom to prevent loss of GSM subscribers in markets where it could not renew its 900 MHz licence (Assam, Bihar, Northeast and West Bengal).
In markets like Himachal Pradesh and Odisha, RCom will be able to use its newly acquired 5 MHz spectrum in the 1800 MHz and 900 MHz bands for 3G/4G by moving its GSM subscribers into Aircel's 1800 MHz spectrum.
The merged entity will be able to have 10 MHz of continous spectrum in four markets for improved 3G download speeds (Bihar, Jammu and Kashmir, Kolkata and Odisha).
The merged entity will also have a pan-India 3G footprint in the 2100 MHz band except four markets (Gujarat, Haryana, Maharashtra, Uttar Pradesh West) and 4G footprint in 10 of the 22 markets.
The merger will also derisk RCom from imminent licence expiry. Most of RCom's 800/1800 MHz licences are expiring in the next five years, and Aircel's licences have another 9-10 years, except Tamil Nadu which is expiring in three years.
WHAT THE DEAL MEANS
FOR THE NEW ENTITY
New entity will be the second-largest telecom company on the basis of subscribers (202 mn)
Company to hold 19.3% of spectrum
Company to generate Ebitda of Rs 7,800 crore
With revenue of Rs 32,000 cr, firm to be No. 4 in terms of revenue market share (15%)
New company's debt to Ebitda ratio to be 2.5
FOR RCOM
The new RCom becomes entirely debt-free entity
RCom to manage enterprise, global fibre optic and data centre businesses
RCom to generate Ebitda of Rs 1,500 cr annually
FOR AIRCEL
Gets a pan-India footprint through its 40% stake in the new entity
The merged entity will have a pan-India 3G footprint in 2100 MHz band, except in Gujarat, Haryana, Maharashtra, UPW, and 4G footprint in 10 of the 22 markets
Allows the company to exit the Indian market through consolidation
The image is used for representational purpose only. Photograph: Reuters