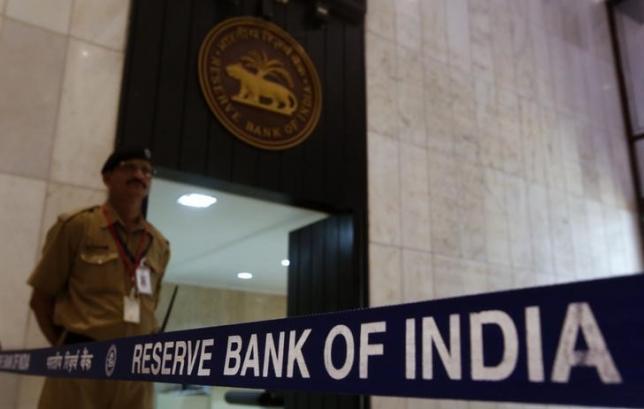 The Reserve Bank of India (RBI) is unlikely to loosen policy before October, particularly with retail inflation at an eight-month high after food prices spiked, a Reuters poll of economists found.
All but four of 51 forecasters polled expect the RBI to hold its key repo rate at 7.25 percent on Aug. 4.
It has already cut the rate three times this year to loosen credit and boost slowing growth in Asia's third-largest economy.
A majority of economists also said the tone of this month's central bank policy statement would be unchanged from June's.
"The RBI is likely to maintain its stance that the evolving inflation outlook needs to be monitored closely," said Radhika Rao, economist at DBS in Singapore. Twenty-four analysts in this week's poll predicted the repo rate would be cut to 7.0 percent by the end of December. But 23 saw no change.
Two said it would sit at 6.75 percent.
That contrasts with the RBI's U.S. counterpart, which is expected to tighten policy for the first time in a decade this year, probably in September. Economists said assessing the extent of crop damage from India's poor monsoon season and its impact on inflation was difficult and made forecasting policy that much harder.
Farmers rely on rains for irrigation, and lack of rain has delayed planting of staple crops such as onions, whose prices are already near a two-year high.
"Despite policy reforms to iron out food supply bottlenecks, the impact is yet to be felt on the streets. This, coupled with over-reliance on rain-fed irrigation, will continue to provide food price shocks," said Debopam Chaudhuri, chief economist at ZyFin Research.
After easing policy in June, RBI Governor Raghuram Rajan said further moves would depend on changes in food prices, which matter immensely for India where over a quarter of the population survives on a maximum of 74 U.S. cents a day.
But only nine of 32 analysts in the poll said rising food prices would threaten the RBI's target of 6 percent inflation by January 2016, giving it room to prop up the economy.
A separate Reuters poll predicted India's economy would grow 7.6 percent this fiscal year. (Polling by Shaloo Shrivastava and Swati Chaturvedi,