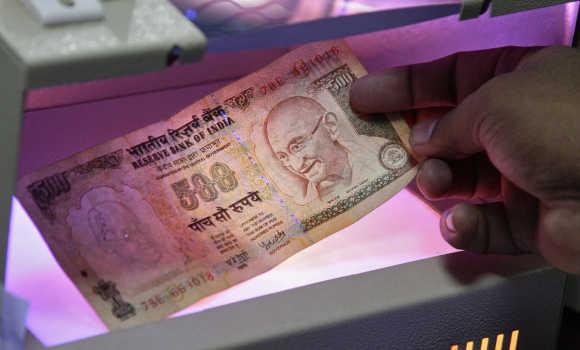 The Reserve Bank of India (RBI) is likely to lower its policy repo rate if the factors leading to low inflation remain unchanged, Deputy Governor S S Mundra said on Wednesday.
The central bank had kept the rate unchanged for a fifth straight time in its bi-monthly monetary policy review earlier this month.
"We are at a point where the economic environment is quite encouraging. Of course, it has been supported by global factors — oil prices are at an all-time low, commodity prices are low, and food prices have been softening from the past levels... If these continue to remain where these are, there will be room for softening of the policy rate," said Mundra at a seminar organised by the Confederation of Indian Industry (CII) in Kolkata.
In October, the rate of retail inflation had hit a lifetime low of 5.52 per cent (the series was launched in February 2012), while the wholesale price index (WPI)-based inflation rate had slumped to a five-year low of 1.77 per cent.
However, Mundra cautioned there were still upside risks to inflation that might prevent the central bank from reducing the repo rate.
"Some uncertainties will always remain. Inflation numbers have an element of base effect, which will go away from next month.
The global uncertainties can always return. Also, deficiency in monsoon can have some impact on food prices.
We have to see how things are evolving (before deciding on rate cut)," he said.
Separately, Mundra said RBI might grant licences for setting up small finance and payment banks by April next year.
The central bank had last month released the final guidelines for licensing of these banks.
"The final guidelines are now in the public domain. The window for applications is open till the middle of January... We expect we should be able to grant licences to these new categories of banks by March or April," Mundra said.
According to the final guidelines, companies willing to set up small finance and payment banks could apply for licences till January 16.
An external advisory committee will evaluate the applications while the decision to grant in-principle approvals will be taken by RBI. The in-principle approval will remain valid for 18 months.
According to Mundra, RBI has not set any cap on the number of licences to be given out for small finance and payments banks.
"How many licences will we offer? The answer to this is similar to our response to questions on rupee-dollar exchange rate. We always say we never chase a rate or level; our intent is that there should not be any undue volatility in the market. Coming back to the question on the number of licences, we don't have any pre-determined number. It will depend on the number of applications, how many applicants are fit and proper. There is no quota system," he said.