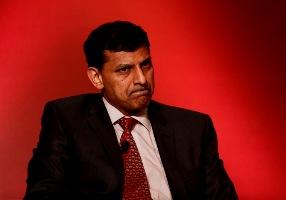 The Reserve Bank of India on Tuesday may cut rates by 25 basis points at its first credit policy review after the Narendra Modi-led government assumed charge as governor Raghuram Rajan tries to strike a balance between fighting inflation and reviving growth, says an Assocham poll.

"A small, though symbolic cut in interest rates of say, 25 basis points, looks on cards," the survey of economists and chief executive officers said.

"While the RBI is an autonomous central bank and the monetary policy is its sole prerogative, it is expected by a large number of corporate leaders and economists that the central bank chief would show much more pragmatism," Assocham said.

RBI is scheduled to unveil its credit policy on June 3.

Around 76 per cent of the respondents in the 125-sized sample survey said that RBI Governor Raghuram Rajan is walking a tight rope as he 'knows the mind' of the new government, which has been projected as pro-growth.

"The RBI governor's job would become much easier as he along with others can see much higher level of commitment to reduce the inflation, both at the whole-sale price inflation and retail level," Assocham President Rana Kapoor said.

India's economic growth has remained below the 5 per cent mark for the second year in a row at 4.7 per cent in 2013-14.

While industrial production shrank for the second month in a row, contracting 0.5 per cent in March, retail inflation surged to a three-month high of 8.59 per cent in April.

Industry leaders have been clamouring for low interest rates to spur growth.
Image: RBI Governor Raghuram Rajan