In order to encourage Indian companies to expand their global footprint and showcase entrepreneurial skills, the Reserve Bank on Friday relaxed norms for overseas direct investments.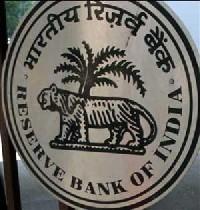 The regulations relating to overseas direct investments, RBI said in a circular, are being liberalised "with a view to providing more operational flexibility to Indian corporates having investments abroad".

The modified norms will provide greater freedom to domestic companies like Tatas, Bharti and Reliance to increase their commitments in overseas joint ventures and subsidiaries and also help them repatriate funds without seeking prior approval of the RBI.

"The move is in recognition of entrepreneurial ability of India Inc by the Reserve Bank. It is a welcome step and will help companies grow on a global stage", said Ashvin Parekh, partner and national leader (financial services) Ernst & Young.

Expressing similar views, Diljeet Titus, senior partner of law firm Titus & Co, said, "the relaxation of investment norms will encourage overseas acquisitions. It will be of great help to infrastructure companies which are looking for mining rights".

The RBI's decision, according to Naresh Makhijani, executive director KPMG, "will substantially increase the operational flexibility of the Indian corporates for their overseas projects".

Since the onset of the economic liberalisation, several Indian companies have acquired overseas companies and invested in new projects.

Under the modified norms, only 50 per cent of the amount of performance guarantee provided by Indian companies to overseas ventures will be taken into account while computing the overall exposure limit.

Indian companies are allowed financial commitments in overseas ventures up to 400 per cent of their net worth.

Under the old norms, 100 per cent of the performance guarantee is taken into account while calculating the overall exposure limit of an Indian company.

The Indian companies, RBI said, will also be permitted to increase their overseas exposure to beyond 400 per cent limit with the prior approval of the central bank.

The modified norms will allow Indian companies greater headroom for overseas investments.

In order to provide more operational flexibility to the Indian corporates, RBI has decided to allow them to write-off capital and other receivables like loans, royalty, technical know-how fees and management fees in respect to those joint ventures and wholly owned subsidiaries (WOS) in which they have more than 51 per cent stake.

While the listed Indian companies are permitted to write off capital and other receivables up to 25 per cent of the equity investment under the automatic route, the unlisted companies can take advantage of the said provision after seeking approval of the Reserve Bank.

The RBI has also relaxed norms for repatriation of funds in those cases where the amount of return is less than the original investment.

The central bank has allowed listed Indian companies to write off investments under automatic route if the net worth of the entity is less than Rs 100 crore (Rs 1 billion) and overseas investment does not exceed $ 10 million.

Earlier, only companies with a net worth of over Rs 100 crore (Rs 1 billion) were allowed to write off investments under the automatic route.

The RBI has also decided to allow Indian companies to issue corporate guarantees to the second level of operating subsidiaries under the approval route, provided it holds more than 51 per cent equity in the overseas venture.

The Indian company, according to the RBI, can also provide corporate guarantee to the first level of overseas subsidiary under the automatic route, irrespective of whether the entity is an operating company or a special purpose vehicle (SPV).

Under the existing norms, Indian companies are allowed to give corporate guarantees only for operating subsidiaries or joint ventures under the automatic route.

India's outward investments during the nine month period between April to December 2010-11 were recorded at $12.1 billion, as compared to a lower net outflow of $9.9 billion in the corresponding period of the previous year.
© Copyright 2023 PTI. All rights reserved. Republication or redistribution of PTI content, including by framing or similar means, is expressly prohibited without the prior written consent.