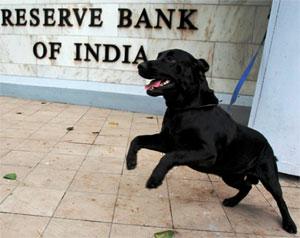 The Reserve Bank of India has asked banks with offices abroad to formulate a policy for overseas real-estate transactions.

The RBI said it has come to its notice that some Indian banks have committed certain lapses while buying or selling real estate and taking or letting out property on lease or rentals in some places in foreign countries, it said in a notification on Thursday.

"To avoid such lapses in future, it is advised that boards of directors of banks should lay down policies and formulate detailed operational guidelines to protect the interests of their respective banks," the RBI said.

It asked banks to ensure that all real-estate and property transactions at overseas centres are undertaken as per the board-approved policy.

The banks should comply with the Foreign Exchange Management Act, Banking Regulation and other relevant Indian laws.

"The policy should, inter alia, require the agreements for acquiring or letting out premises on rental/lease basis to incorporate a suitable exit clause," it said.

The RBI also said banks should comply with all applicable laws of the host country, city or locality while making such deals.
Image: The banks should comply with the Foreign Exchange Management Act, Banking Regulation and other relevant Indian laws, RBI said; Photograph: Reuters