Finance Minister P Chidambaram on Thursday said he has asked RBI to finalise guidelines for new bank licences and start accepting applications for the same pending passage of the Banking Laws (Amendment) Bill.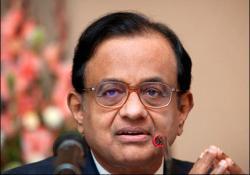 "...we have written to the RBI recently urging them to proceed to finalise the guidelines and proceed to receive applications for new banking licences in anticipation of the amendment in the banking regulation act," he told reporters after reviewing the performance of public sector banks.

As per the RBI's draft norms released in August 2011, private sector entities or groups owned and controlled by Indian promoters, with diversified ownership, sound credentials and integrity, and having successful track record of at least 10 years, would be eligible to promote banks.

"We have written to the RBI and hope that the RBI will pick up the thread and finalise the guidelines and start receiving the application," Chidambaram
said.
The minister said the "power or the authority" which the RBI wants is already available in the other provisions of the law and with the central bank's own regulations and guidelines for new banking licenses.
"We are only formalising them by amending the banking regulation act. And I have assured the RBI that banking regulation act will indeed be amended, hopefully in the winter session (of Parliament), if not in the winter session then in the budget session," he added.
He further said if RBI proceeds to receive application and process them, even then the first banking licence is not likely to be issued in the next six or eight months.
"So by the time the licence is issued and banks come to existence and the banks begin to function, the banks regulation act would have been amended," the minister said.
The draft norms have pegged the minimum required capital for promoting bank at Rs 500 crore (Rs 5 billion) and restrict foreign shareholding at 49 percent for the first 5 years.