Kolhapur-based Ratnakar Bank on Friday said it had agreed to buy Royal Bank of Scotland's (RBS') business banking, credit cards and mortgage portfolios in India.

The private lender did not disclose the price at which it will buy these businesses. The deal is subject to approvals from the Competition Commission of India (CCI).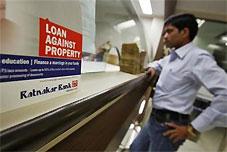 The move comes after RBS failed to close a deal involving sale of its retail and commercial banking assets in India to Hongkong and Shanghai Banking Corporation (HSBC). The transaction between HSBC and RBS was called off towards the end of 2012, after the lenders negotiated for almost two-and-a-half years.

Other private lenders, including YES Bank and IndusInd Bank, were also in the race to acquire these businesses. In November 2012, RBS had said its India retail and commercial banking operations accounted for less than 0.5 per cent of its remaining non-core assets.

Ratnakar Bank said it believes the transaction will complement well with its businesses and help it add strength in the desired product and customer segments. "We are happy to acquire this business as it fits very well with our growth strategy," Rajeev Ahuja, head of strategy and markets at Ratnakar Bank, said in a statement. "Over the last three years, the bank has been building scale and this transaction enables us to fast-track our growth on multiple counts."

About 120,000 customers of RBS India, across business banking, credit cards and mortgage business, will form part of the deal. Ratnakar Bank also plans to absorb the employees of RBS associated with these businesses. Ratnakar Bank currently has around 1,900 employees.

The acquisition is expected to expand Ratnakar Bank's low-cost current account savings account deposit base, as RBS India's business banking comprises of several current account depositors.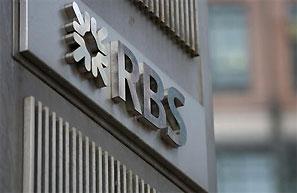 The transaction is not believed to be capital intensive
and Ratnakar Bank is expected to finance the purchase through internal accruals. The private lender had strengthened its capital base by raising Rs 324 crore from a group of global and domestic investors in April 2013.
The foreign lender's customers will have access to Ratnakar Bank's 131 branches and will continue to enjoy all existing services and facilities. "Over the next few weeks we will be writing to all our clients who are affected, and working closely with Ratnakar Bank to ensure a seamless transition for our customers," Derek Nazareth, head of retail and commercial banking operations at RBS in India, said.
It is learnt that the transaction did not involve transfer of any of RBS' India branches.
Earlier this year, RBS said it will close 23 of its 31 branches in the country as part of its plan to consolidate retail and commercial banking operations. The foreign lender now aims to maintain presence across 10 locations in India by the end of 2013.
"There is no impact on RBS' corporate and institutional business (market and international banking) or its private banking businesses in India. RBS will continue to offer financing, risk management, wholesale and investment banking, cash, payments, trade finance and a comprehensive range of wealth management solutions to its clients," the foreign lender said.
PricewaterhouseCoopers advised Ratnakar Bank, while Morgan Stanley and RBS M&IB Asia Pacific were the advisors to RBS.
Deal details

Ratnakar Bank to absorb RBS' employees involved in three businesses



O

ver 120,000 customers of RBS India will bank with Ratnakar



T

he transaction does not involve transfer of RBS' India branches