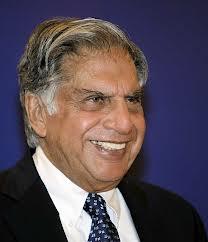 Ratan Tata, Chairman Emeritus of the diversified conglomerate Tata Group, will receive the Growth, Innovation and Leadership Award 2014 by Frost & Sullivan.

The award will be presented in Mumbai on September 23 during Frost & Sullivan's annual Growth, Innovation and Leadership Executive Congress, the global consulting firm said in a statement.

"We are proud to recognise and pay tribute to such a leader who has spent more than 50 years of his career making tremendous strides and contributions to Tata Sons and their conglomerates," said Brian Denker, Frost & Sullivan Vice President & Global Head of Growth, Innovation and Leadership.

Ratan Tata is an exemplary visionary leader, given his many accomplishments over the years building a diverse, successful and versatile organisation, such as the Tata Group, he added.

Previous recipients of the award include Archbishop Desmond Tutu, Sir Richard Branson, Mitchell Baker, Jack Andraka, Marc Benioff, Steve Woods and Judy Estrin.
According to Frost & Sullivan Global President & Managing Partner Aroop Zutshi, "Tata led the group's international strategy, and grew and aligned its branding into an organisation that defines itself by their way of doing business."

Image: Ratan Tata
Please click here for the Complete Coverage of Budget 2014 -15