Ratan Tata invested about $299,000 during the first six months of 2016.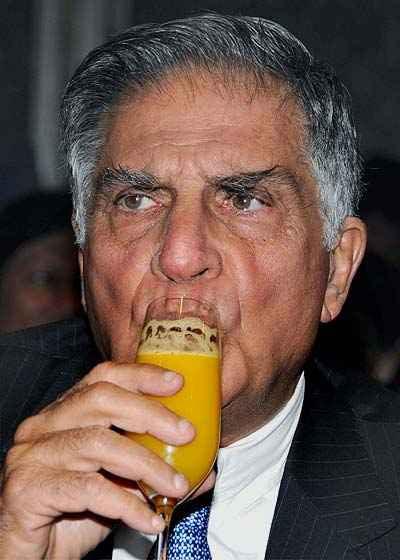 Ratan Tata has emerged as India's most active angel investor in the first half of 2016.
He invested in 14 start-ups, compared with eight during the same period in 2015.
Tata invested about $299,000 during the first six months of 2016, compared with about $38,000 during the same period a year ago, according to data from VCCEdge.
While the Tata Sons chairman emeritus struck the highest number of deals, Infosys co-founder Kris Gopalakrishnan invested the most in start-ups.

Gopalakrishnan invested about $2.05 million in five deals during the first half of 2016.
Tata invested in a wide range of companies, including Tracxn Technologies, which helps investors track start-ups, Techbins Solutions, an artificial intelligence start-up, Snapbizz Cloudtech, a retail tech start-up platform, and RKSV Securities, an online stock trading firm.
Other start-ups which received funding from Tata included Pouring Pounds India (Cashkaro.com), Nestaway Technologies (Nestaway.com), Mogli Labs (Moglix), MadRat Games (Aksharit), Lenskart Solutions (Lenskart.com, Bagskart.com, Jewelkart.com and Watchkart.com), Invictus Oncology and ITKTS Interactive Technologies (KyaZoonga.com).
In 2015, Tata invested in 19 start-ups, with total estimated investment of $112,000, according to VCCEdge data on angel investors.
Going by volume, in the first six months of 2016, Aarin Capital Chairman Mohandas Pai and Freecharge CEO and co-founder Kunal Naresh Shah invested in eight deals each (the amount invested is not known).
Artha India Ventures Managing Partner Anirudh A Damani invested in six ventures, while TaxiForSure co-founder Raghunandan Gangappa, Gopalakrishnan, redBus Co-founder Phanindra Sharma, Centre of Recognition and Excellence Director Sanjay Mehta and serial entrepreneur Rajul Garg invested in five start-ups each.
Anupam Gopal Mittal, founder and CEO of People Group, who was the top angel investor in terms of volume last year, was not in the top ten list in the first of 2016.
List of companies Ratan Tata invested in 2016