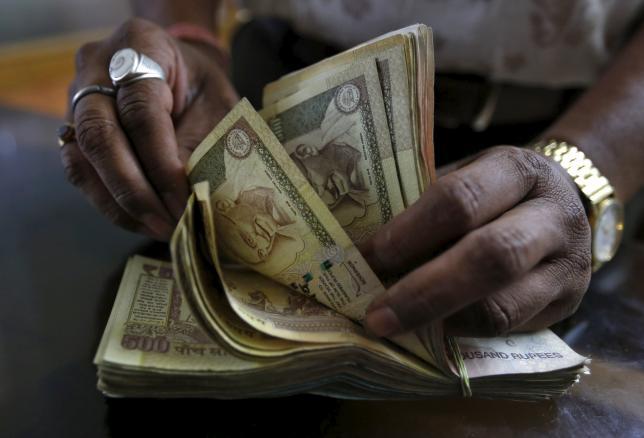 Adoption of a fiscal deficit target range before achieving the 3 per cent goal will be considered as a "shallower path" in the fiscal consolidation process, Japanese brokerage Nomura said on Wednesday.
In the event of the specially formed panel to look into the issue of range-bound fiscal targets submits a report before the next budget, the government may change its current medium-term fiscal deficit target of 3 per cent of gross domestic product in FY18 to a broader range, it said.
". . . it could be perceived by the market as the government is likely taking a slightly shallower path to medium-term fiscal consolidation," Nomura said in a note.
The commentary comes after media reports said the committee will have up to a dozen members, and will be tasked with making the case for a 0.30-0.40 per cent range for the fiscal deficit numbers.
It will have independent economists, policy experts and government officials, and will look at a number of factors, including global and domestic, before setting the range, the report said.
In the Budget speech, Finance Minister Arun Jaitley had first spoken about the need to have a range on the fiscal deficit, rather than sticking to a number.
He, however, had stuck to the previous plan of 3.9 per cent for this fiscal and 3.5 per cent for next fiscal.
"There is now a school of thought that believes that instead of fixed numbers as fiscal deficit targets, it may be better to have a fiscal deficit range as the target, which would give necessary policy space to the government to deal with dynamic situations," he had said.
"While remaining committed to fiscal prudence and consolidation, a time has come to review the working of the FRBM Act, especially in the context of the uncertainty and volatility which have become the new norms of global economy," the minister had added, announcing the committee.
The fiscal deficit number is looked at very closely by the market from the perspectives of financial stability, inflation and government borrowings.
The rating agencies also look at the number very closely while taking a view on the sovereign ratings.
The image is used for representational purpose only. Photograph: Reuters
© Copyright 2022 PTI. All rights reserved. Republication or redistribution of PTI content, including by framing or similar means, is expressly prohibited without the prior written consent.