The PIL , filed by advocate M L Sharma, sought action against Ranbaxy for allegedly supplying substandard and adulterated drugs

Drug maker Ranbaxy Laboratories has maintained that all the drugs sold by the company in the Indian market were safe and effective. The statement came in the wake of a petition filed in the Supreme Court, on Friday, seeking cancellation of Ranbaxy's licence and a probe by Central Bureau of Investigation (CBI) into alleged supply of adulterated drugs in the country. Following the petition, the apex court issued notices to the Centre and the company.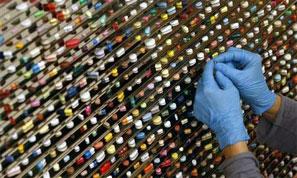 However, the company said it had not yet received any notice but would respond if it got one. "Ranbaxy has not yet received any notice to file reply from the Hon'ble Supreme Court of India. If the company receives a notice, it will respond appropriately to the observations," said a Ranbaxy spokesperson.

The company also said it had complied with all the requirements under the Indian law.

The PIL (public interest litigation), filed by advocate M L Sharma, sought action against Ranbaxy for allegedly supplying substandard and adulterated drugs.

Sharma alleged that for the last several years, Ranbaxy had been supplying adulterated or forged medicines in India, Africa and other countries, including the US.

Even as a Bench, headed by Chief Justice P Sathasivam, refused to pass any interim order for restraining the company from manufacturing drugs, the bench said, "The
matter requires consideration and we will examine it, but we cannot grant any interim stay."
Analysts said though the development was unlikely to have an immediate impact on the financials of the company, it is significant because of the sentiment. According to experts, SC taking note of the issue and sending notices to the company and government is significant.
"These are just allegations and have to be substantiated with evidence to take action against the company. But the matter may blow up, as there are already a lot of questions raised on the company's manufacturing standards and Ranbaxy is repeatedly failing to maintain its credibility," said a senior pharma sector analyst, on conditions of anonymity.
He added going forward if the company had to bear litigation cost or face stay in the domestic market, it might lead to additional financial burden.
Last year, Ranbaxy pleaded guilty of fraud in the US and agreed to pay a fine of $500 million (about Rs 3,059 crore) to American authorities. While four key Indian facilities of the company in Poanta Sahib, Dewas, Mohali and Toansa are currently all banned from supplying to the US market, the company continues to sell its products in other markets including in India.
On Friday, shares of Ranbaxy tanked to close at Rs 343.65 on the BSE, down 3.18 per cent from their previous day's close.