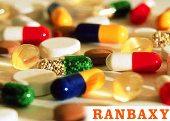 Drug major Ranbaxy Laboratories said on Monday it has resumed the supply of Atorvastatin calcium tablets, a cholesterol lowering drug, in the US market.

"Ranbaxy Pharmaceuticals Inc, the US subsidiary of Ranbaxy Laboratories Ltd, has resumed the supply of Atorvastatin calcium tablets that includes 10 mg, 20 mg, 40 mg and 80 mg dosage strengths to the US market," Ranbaxy Laboratories said in a BSE filing.

The company had stopped production of generic version of cholesterol lowering drug Lipitor last year as it investigated the issue of potential glass particles in certain lots of the drug.

On November 9, 2012, Ranbaxy had informed customers of a voluntary recall of certain lots of the company's 10mg, 20mg, and 40mg
dosage strengths of atorvastatin tablets from the US market.
The lots of atorvastatin, packaged in bottles of 90 and 500 tablets, were recalled due to possible contamination with very small glass particles similar to the size of a grain of sand (less than 1 mm in size).
Ranbaxy had launched generic atorvastatin in the US market in December 2011, after the US Food and Drug Administration gave final approval to market its generic version of Lipitor produced at Ohm Laboratories facility in New Brunswick, New Jersey.
The Gurgaon-headquartered firm supplies the generic version of Lipitor to the US market from its two facilities -- NewBrunswick-based Ohm Laboratories and Mohali plant in India. Shares of Ranbaxy Laboratories were trading at Rs 450.35 apiece on the BSE in late afternoon trade, up 2.38 per cent from their previous close.