Dhingra joined the group in January this year from Lockheed Martin India, where he was managing director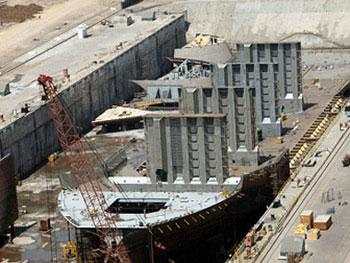 Rajesh Dhingra, a former Indian Air Force officer, is now set to fight a different battle. As president of Anil Ambani's group firm Reliance Defence and Aerospace, he has to ensure they get first-mover advantage in the defence sector, as competition flares from the likes of the Tatas, Larsen & Toubro, Reliance Industries and the Mahindras.
On Thursday, Reliance Defence made a surprise announcement of buying out the promoters of Pipavav Defence in a deal which would cost the group Rs 2,400 crore (Rs 24 billion). Dhingra, who joined the group this January from Lockheed Martin India, where he was managing director, will be in Ambani's core team to spearhead the business.
"The Gandhis of Pipavav Defence were in talks with M&M (Mahindra & Mahindra) and the Munjals for the past four weeks. The Ambani group joined the race only a week ago and beat everyone. The Ambani team was very aggressive in bidding. This aggression is necessary to get orders from the government," said a person involved in the transaction.
Dhingra, who secured a master's degree in physics from Garhwal University in 1985, wants to bid for $20 billion worth of defence contracts and is seeking tie-ups with global aerospace and defence giants. "We are new to this business but have the capabilities of managing large businesses, which have long gestation periods," Dhingra told The Wall Street Journal at an aero show in Bengaluru last month.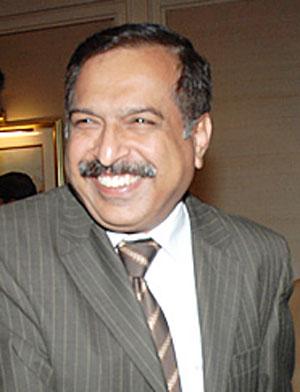 Under Dhingra, the group wants to be a military helicopter manufacturer within five years. As of now, state-owned Hindustan Aeronautics is the only aircraft manufacturer in India.
A source in Pipavav Defence said the company would bid for naval helicopter projects, apart from a Rs 60,000-crore (Rs 600 billion) submarine project. Reliance Defence is also keen to bid for an Air Force order to replace its Avro transport aircraft, in case the government opts for a re-bid. Previously, the Tatas alone had bid for the project, with Airbus as a partner.
"For the Anil Ambani group, defence will be the frontline business. Ambani is already building his team-A and will now have access to 450 highly trained officials who set up the Pipavav project," said a source.
Under Dhingra, Reliance Defence is looking at setting up maintenance, repair and overhaul facilities for aircraft for the group's five airports in Maharashtra, as well as a defence 'smart-city'.
The National Democratic Alliance government has decided to open the defence sector to private companies, as Prime Minister Narendra Modi wants Indian companies to export defence equipment instead of importing these. The government has also allowed up to 49 per cent equity as foreign direct investment into Indian defence companies.
Sources say the government will give orders worth $250 billion for the air force, navy and army, a big opportunity for domestic companies.
Clearly, Dhingra is in the right place, at the right time.