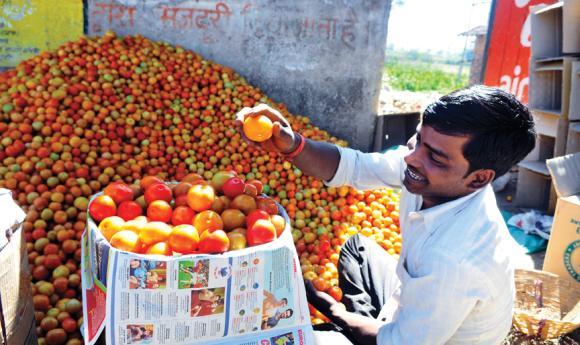 The Reserve Bank has asked banks to encourage borrowers to hedge agri-products on commodity bourses, Forward Markets Commission (FMC) said while directing MCX, NCDEX and NMCE to create awareness on the same.
"RBI has issued a notification dated 28th May, 2015, advising banks to encourage large agricultural borrowers such as agricultural commodity processors, traders, millers, aggregators etc, to hedge their risks related to agricultural commodity prices," FMC said in a circular.
Commodity market regulator FMC has asked three national commodity bourses - MCX, NCDEX and NMCE - to take initiative and engage with nationalised banks to conduct joint awareness programmes for commodity processors, traders and millers, among others.
"The action plan to implement these awareness programmes may be communicated to the Commission within 10 days," it added.
FMC further said the banks have also been advised to disseminate information on availability and use of the hedging tools and educate customers about the suitability and appropriateness of using derivatives to hedge their risks.
The regulator has been making concerted efforts to improve participation of hedgers in the commodity futures market and enhance its depth and liquidity.
It has already liberalised the margin structure for hedgers on commexes. In September 2014, FMC had proposed to RBI to ask banks to encourage commodity loan borrowers to hedge risks on futures exchanges.