Never one to mince words, Rajan will walk away with a mixed legacy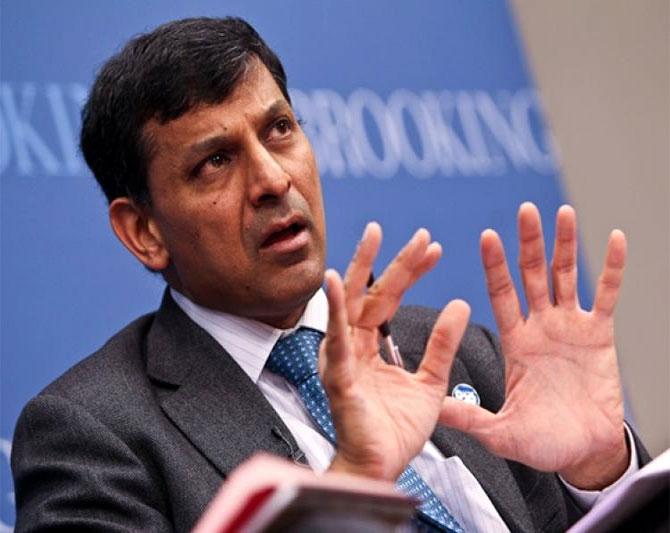 Voted the best central banker several times by prestigious institutions, Raghuram Rajan is perhaps the most famous and important economist of our times.
At 40, Rajan was the youngest to be appointed as the chief economist of the International Monetary Fund in 2003, a position he held till 2007.
At the risk of getting marked as a "luddite", Rajan boldly predicted in 2005 that the world was headed for an unprecedented global credit crisis, led by an asset price bubble in the US housing market.
By doing so he punctured the ego of several famous names, including former US Treasury Secretary Lawrence Summers and the venerable US Federal Reserve chairman Alan Greenspan.
The words written in the paper that he presented at the Jackson Hole conference proved to be unbelievably true; and the crisis unfolded exactly as he had predicted. From that point, Rajan was considered an oracle and was one of the key subjects in a much-acclaimed Hollywood documentary, which tried to find out the exact cause of the catastrophic crisis.
That perhaps explains why the charismatic 53-year-old Reserve Bank of India (RBI) governor received the kind of plaudits he did from the media, which included calling him the "James Bond" of the financial world, and perhaps more embarrassingly, describing him as a sex symbol.
In August 2012, when Rajan was called to India by the then Prime Minister Manmohan Singh to become the chief economic advisor, there was little doubt that he would eventually succeed D Subbarao as the 23rd governor of the Reserve Bank of India.
He took charge of the RBI on September 4, 2013 and immediately got down to business to stem the rapid fall of the rupee and announced a series of measures - some well-timed moves that helped him establish his reputation as a quick thinker. His list of achievements as RBI governor - all in a very short time - was growing at an astronomical rate.
In September, he would complete three years - paltry compared to the minimum five years that his predecessors got.
Rajan stabilised the rapidly falling rupee, brought down a tight lid on runaway inflation (helped in good part by softening commodity prices), cleaned up bank balance sheets and introduced schemes that were harsh on crony capitalists who until then had taken the banking channel for granted.
Banks, it was feared, would go into a comatose by the harsh bad debt clean up measures adopted by Rajan, but even with record bad losses declared, bank stocks rose, indicating that the market was reasonably supportive of Rajan's hard measures.
Bankers are unanimous in their assessment of Rajan's harsh measures - it was well overdue and skillfully executed.
Rajan also steadfastly refused to toe the government line of bringing down interest rates in the economy. An inflation warrior, Rajan wanted India's runaway price rises to stop within a reasonable limit.
And to do so, a higher interest rate that would dampen demand was needed. A low inflation environment would ultimately benefit all and growth will foster in this environment and stay there, he maintained.
In the process, Rajan made powerful enemies and invited the wrath of critics, who demanded his resignation. India's road to 10 per cent growth rate was hindered by Rajan's reluctance to lower rates, and that Rajan was not fully mentally Indian, argued Rajya Sabha MP Subramanian Swamy, the most vitriolic among his critics.
Rajan, however, never paid much heed to such detractors. In fact, his style was to never mince words. He rubbed the government the wrong way when he labelled India a "one-eyed king in the land of the blind". He apologised to the visually-impaired community for his comments, but refused to go back on his original analogy.
Rajan did all this assuming the air of a well-meaning critique who was not afraid of pointing towards the emperor's cloth - something like the ancient Greek philosopher Diogenes of Sinope, who was not afraid of telling Alexander the Great to step aside to make room for the sun.
With Rajan all set to leave, maintaining RBI's credibility itself, not to mention autonomy, could be in serious jeopardy. As the global economy sways into uncertain territories and domestic prices almost certain to rise, Rajan's ingenious ideas would have come in handy over the next few months. But that will most certainly not happen now.
At a lecture on 'Democracy, Inclusion and Prosperity' in Goa, Feb 20, 2015
"Strong govts may not move in the right direction. Hitler provided Germany with extremely effective administration, but HE took Germany efficiently and determinedly on a path to ruin, overriding the rule of law and dispensing with elections."
At IIT Delhi convocation address, Oct 30, 2015
"We should improve the environment for ideas through tolerance, mutual respect. Excessive political correctness stifles progress and a quick resort to bans will chill all debate."
At maiden press conference after taking over as RBI governor, Sept 4, 2013
"The governorship of the central bank is not meant to win one votes or Facebook "likes". But I hope to do the right thing, no matter what the criticism, even while looking to learn from the criticism."
At RBI fourth bi-monetary policy review for 2015-16, Sept 29, 2015
"I don't know what you want to call me... Santa Claus... you want to call me hawk, I don't know. I don't go by this. My name is Raghuram Rajan and I do what I do."
At a Federal Bank event in Kochi, Feb 13, 2016
"The technology for making Dosas hasn't actually changed. Till today that person puts it on Tawa, spreads it around & then takes it out, right? There has been no technological improvement there. However, the wages that you are paying to that gentleman....are going up all the time."
Photograph: PTI