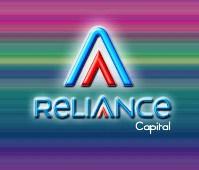 After roping in Nippon Life in the life insurance business, Reliance Capital is now looking to sell 26 per cent stake in Reliance General Insurance Company, its subsidiary.

Reliance Capital, the financial service arm of the Anil Dhirubhai Ambani Group, has already started the due diligence process and is expected to complete this by the end of this financial year.

Sources familiar with the developments say Reliance Capital is looking at a valuation close to what Nippon Life had given for taking 26 per cent stake in Reliance Life.

"We have shorlisted a few foreign investors. The Nippon Life deal has shown there is a lot of interest for the Indian insurance sector. Reliance General is expected to report profits this year and, hence, it should fetch good value," said a source close to the development.

In March, the Japanese major, Nippon Life Insurance Co, entered into a definitive agreement to acquire a 26 per cent stake in Reliance Life for Rs 3,062 crore (Rs 30.62 billion), the largest foreign direct investment in the Indian insurance sector.

Earlier this month, both Nippon Life and R-Cap signed another pact.

"Nippon Life will be evaluating collaboration opportunities, including a strategic partnership, across all R-Cap-promoted financial businesses," the companies said in a joint statement.

Going by this announcement, the most likely company is Osaka-based Aioi Nissay Dowa Insurance Company Limited, a subsidiary of Nippon Life.

When asked, Reliance Capital CEO Sam Ghosh declined any comment.

Interestingly, it is a complete reversal of strategy for Reliance Capital, as last year it had plans to merge Reliance General Insurance with Sundaram Alliance Insurance Company, a joint venture between the Sundaram Group and the England-based RSA, which owns 26
per cent stake in the alliance.
Subsequently, it had approached the Insurance Regulatory Development Authority and as per the proposed deal, the ADAG Group was looking to buy out the entire stake of Sundaran Group.
If sources are to be believed, the Sundaram Group was asking for a premium for its 74 per cent stake, which was not acceptable to the ADAG group.
"The deal with Sundaram Group has been called off for two reasons. Firstly, the merger and acquisition guidelines from Irda took a long time to come in and secondly, there were some issues with the valuations," the source added.
However, Reliance General might find it difficult to match the valuations of Reliance Life, considering the health of the general insurance industry, plagued with high loss ratios.
During 2010-11, Reliance General made a provision of  Rs 183.7 crore (Rs 1.83 billion) for the commercial third-party motor pool in the general insurance business and reported a loss of Rs 310 crore (Rs 3.1 billion) as against Rs 91 crore (Rs 910 million) a year ago.
During the quarter ended 30 June, the general insurance arm reported a loss of Rs 30 crore (Rs 300 million).
According to insurance industry estimates, total industry losses on account of commercial third-party motor pool during 2010-11 stood at Rs 4,000 crore (Rs 40 billion).
Third-party motor pool losses are shared by all general insurance players in proportion to their market share.