Private sector banks reported a robust profile with healthy growth in net interest income (NII), credit offtake and reduction in provision burden for the fourth quarter ended March 2023 (Q4 of FY23).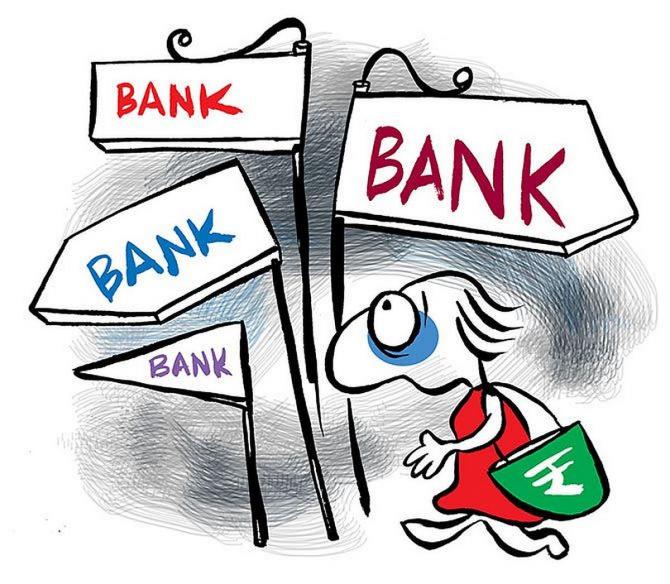 However, as a pack, their net profit declined by 9.7 per cent year-on-year (YoY) at Rs 25,317 crore in Q4.
This is because Axis Bank posted losses due to its one-time hefty charge for the acquisition of Citibank India's consumer business.
For the full year FY23, net profit rose by 23.3 per cent YoY to Rs 1.17 trillion from Rs 94,046 crore in FY22, according to data compiled by BS Research Bureau for the 14 listed private banks.
Axis Bank made a prudent accounting choice (provision) relating to one-time non-recurring items of Rs 12,490 crore.
These were charged to the profit and loss account in Q4 and reported as exceptional items.
Consequently, the private lender reported a net loss of Rs 5,728 crore in Q4.
Reflecting the benefit spike in lending rates, the NII rose by 29.3 per cent YoY to Rs 78,246 crore in Q4.
For FY23, it was up by 24.8 per cent to Rs 2.84 trillion from Rs 2.28 trillion.
Anil Gupta of ICRA said the healthy growth in NII was driven by a rise in lending rates and elevated credit in FY23.
However, incrementally, there would be a small increase in lending rates.
But repricing of deposits at higher levels would put pressure on NII in FY24.
Commercial banks have adjusted their external benchmark-based lending rates (EBLRs) to reflect policy rate increases of 250-basis points (bps) between May 2022 and March 2023.
According to the Reserve Bank of India's (RBI's) data, the one-year median marginal cost of funds-based lending rate (MCLR) increased 140 bps during May 2022-March 2023.
On the deposit side, the weighted average domestic term deposit rate (WADTDR) on outstanding deposits increased by 99 bps during the same period.
Other income covering fees, commissions and revenues from the treasury stream, grew by 18.5 per cent YoY to Rs 28,825 crore in Q4.
For FY23, it showed 8.5 per cent growth at Rs 1.02 trillion against Rs 94,427 crore in FY22.
Provisions and contingencies declined by 3.4 per cent YoY to Rs 8,149 crore in Q4.
For FY23, the decline was much higher at 31.3 per cent to Rs 35,722 crore from Rs 52,030 crore in FY22.
This reflected lower asset quality pressure amid a benign business and economic environment.
Gross non-performing assets (gross NPAs), in absolute amounts, declined by 32.3 per cent to Rs 1.12 trillion at the end of March 2023 from Rs 1.65 trillion at end of March 2022.
Net NPAs (bad loans), which are yet to be provided, also fell by 34 per cent to Rs 24,418 crore in March 2023.
The figure was Rs 36,970 crore in March 2022.