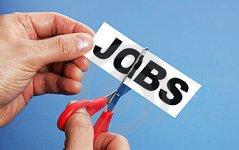 The slowdown in 2009 saw many public sector organisations coming to the rescue of the Indian Institutes of Management.

This placement season may not paint a similar picture.

For instance, State Bank of India and IDBI Bank have decided not to go to the IIMs this year.

Union Bank of India and Bank of India are not sure about the number of students they will get to recruit.

"We will visit all other management institutes except the IIMs, as we have had a bad experience with them," says T R Bajalia, executive director.

"They tend to leave us in one to two years time."

In fact, the public sector lender has already begun visits to management and engineering institute campuses to recruit 400 graduates, including MBAs. SBI reveals it has no plans to visit management institutes this year.

It will decide its 2012-13 course of action this April.

Reason: the bank is planning to recruit people entirely through their national-level entrance examination, according to Arundhati Bhattacharya, deputy managing director and CDO of SBI.

PSUs told Business Standard that last year, with the economy back on track, IIM students preferred private sector companies due to fatter pay packets.

Government undertakings such as BPCL, HPCL, GAIL, IOCL, NTPC, SBI Cap, Sidbi, Sebi, United Bank of India and Union Bank of India, with their conservative salary structures, recruited from other B-schools in good numbers.

While PSU banks offer students a package of Rs 500,000-600,000 per annum, private banks pay over Rs 10 lakhs (Rs 1 million) per annum.

Union Bank of India is optimistic. M V Nair, chairman and managing director of the bank that was the largest recruiter from IIM-Ahmedabad in 2009, with 40
students joining the bank, said availability would decide the number of people to be recruited.
"Some management graduates from IIMs did join the bank after 2008 global financial crisis," he recalls.
The institute has a vacancy of 2,500 people in the officers cadre for the year 2012.
This includes persons joining through the common recruitment process managed by the Institute of Banking Personnel and Selection.
Some banks -- Bank of India, for instance -- have had a pleasant experience with the IIMs.
R K Goyal, general manager, says, "Of around 130 students recruited from the management institutes, only three have left.
"So, we will continue to visit them."
IIMs are quick to offer a defense. Bhavya Kapoor, officer at the IIM Indore placement office, says it is difficult to judge them considering the difference in batches every year.
"A few banks always participate in the placements every year," she notes.
Students have expressed interest in joining PSUs in general, including the Navratna companies. But, we do not have specific data related to interest in PSU banks."
Sapna Agarwal, who is career development services head of IIM-Bangalore, says very few banks visited their campus 2011.
That was perhaps the reason why most of their students did not join PSU banks, she adds.
At IIM Bangalore, seven PSUs made 24 offers in 2008-09.
In 2011, two PSUs made two offers. Five PSUs offered 16 jobs last year.
"Not only are PSUs and nationalised banks reducing recruitment, the students' preferences are also shifting towards the private sector," said Agrawal had told
Business Standard
earlier.
The IIM-Ahmedabad placement chairperson refused to comment.