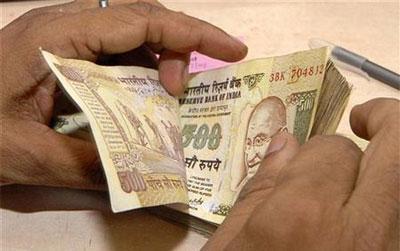 Capital expenditure by public sector undertakings (PSUs), including Indian Oil, Bharat Petroleum and PowerGrid, is expected to rise from Rs 1.29 lakh crore in FY15 to Rs 1.5 lakh crore this financial year. The 16 per cent increase follows a 23.5 per cent decline in FY15, compared with Rs 1.69 lakh crore in FY14.
Of the big-budget investments in FY16, PowerGrid is investing Rs 22,500 crore in setting up new towers to evacuate electricity, while oil refiners Bharat Petroleum Corporation and IndianOil are investing Rs 10,000 crore and Rs 15,000 crore, respectively, in expanding capacity. IndianOil, which planned to spend Rs 1.5 lakh crore through the next five years, was likely to exceed this capital expenditure, said its chairman, B Ashok.
Analysts said the higher capex by PSUs, along with government spending, could trigger a capex revival for the corporate sector by the second half of FY17. "This is good news for the economy, provided the investments announced are implemented. But this, by itself, will not lead to an economic revival," said Deep Mukherjee, director of Ind Ra ratings.
Fresh investments have been planned across sectors. Coal India has planned capital expenditure of Rs 5,990 crore, as well as an additional Rs 4,150-crore investment on various infrastructure projects, for this financial year.
In FY15, PSUs were sitting on a large cash pile, of Rs 1.72 lakh crore. This, however, was lower than the figure of Rs 1.9 lakh crore in FY14.
Chief executives of PSUs say funding investment isn't an issue. "We have lined up investments in the metal and energy space through the next five years and we do not have any constraint in funding. We have comfortable reserves and can raise Rs 600-700 crore annually from internal accruals alone," said National Aluminium Company Ltd chairman and managing director T K Chand. The company plans to invest Rs 60,000 crore in a new smelter and power complex in Odisha, as well as double capacity through the next few years.
While PSUs are on a spending spree, private sector companies barring Reliance Industries are taking a back seat and waiting for an uptick in the economy. "With the global situation remaining bleak, the recent rate cut will provide a much-needed fillip to domestic industry. But more steps are required for Indian companies to make big-ticket investments," said Sajjan Jindal, chairman of JSW Group.
Analysts say the current growth in revenue or operating profits might not encourage private entities to spend on new projects. Also, while capacity utilisation levels are less than 100 per cent, a substantial number of companies have high leverage.
With inputs from Dillip Satapathy & Ishita Ayan Dutt