BSE PSU index rallies 10% in one month; nearly a third of the stocks on the index has gained 20% over the period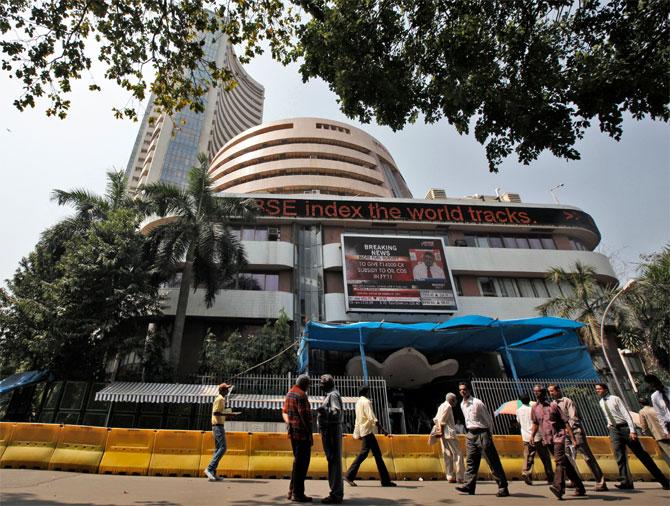 Shares of several state-owned companies are seeing an upsurge on the Dalal Street. In the past month, nearly a third of the 56-member BSE PSU (public sector undertaking) index has rallied more 20 per cent even as the Sensex has remained largely flat. BSE PSU index as a whole has rallied 10 per cent in one month.
Although PSB (public sector bank) stocks have led the advances, several non-banking PSUs, too, are seeing renewed buying interest after a long gap.
For instance, shares of Shipping Corporation of India on Tuesday gained 7.6 per cent, Hindustan Copper gained six per cent, and MMTC added 4.5 per cent. The benchmark Sensex on Tuesday lost 0.4 per cent but is near its 10-month high levels.
Market players say investors' focus has shifted to PSU stocks as their prices had taken a beating following a sharp correction in the market during the start of the year. Also, as most positives have got priced into the private sector companies, the PSU pack has started appearing attractive, they add.
Stocks such as Indian Bank, Punjab National Bank, MMTC, Hindustan Copper, Bhel (Bharat Heavy Electricals Ltd), MTNL (Mahanagar Telephone Nigam Ltd), and Indian Oil have all jumped between 15 and 60 per cent each in the past one month.
Some analysts say if PSU stocks are analysed in isolation, there has been some trigger for each one of them to rally.
"The gains in PSBs are in anticipation that the worst could be over in the March quarter. Similarly, resource companies have gained on the back of rebound in global commodity prices. Oil marketing companies have gained due to subdued oil prices," said G Chokkalingam, founder, Equinomics Research and Advisory.
Another reason for rising PSU stock prices, market players say, is reform hopes. "The government is in reform overdrive. Sooner or later, it might announce something for listed PSUs," said a head of research with a domestic brokerage requesting not to be quoted.
"The Street is excited about the reform process by the government. The government has recently announced reforms in various public sectors including aviation, infrastructure, and mining. This is a proactive government, which is trying to introduce various reforms. This is helping PSU stocks," said S P Tulsian, an independent market advisor.
Tulsian believes the buyback and dividend announcements are also supporting the rally.
The government had announced its plan to push PSUs towards buyback in the coming months. Recently, NMDC and MOIL announced their buyback plans last month.
Experts caution against betting on PSU stocks on the basis of speculation over favourable announcements.
"As of now, most PSU stocks are trading at full valuations following the gains over the past one month," Tulsian said.
Chokkalingam said one can't expect the stellar rally seen in the past one month to continue in the medium to long term.
"Prices are to yet fully recover and there could be some room for resource-based stocks to gain. Other than that, the rally in other stocks will fizzle out," he said.