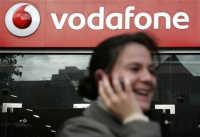 Prospects of an early initial public offer by Vodafone Essar are dim, though the company - the second-largest private sector telecom service provider in the country - has made significant headway on many fronts in recent weeks.
The company had internally set three conditions on whose fulfillment depended the launch of the IPO - the appointment of an Indian chairperson with deep understanding of the Indian markets, settlement of the capital gains tax dispute with the Indian government and the pronouncement of the judgment by the Supreme Court on the spectrum allocation case.
Analjit Singh of Max India has been named chairman of Vodafone Essar.
The SC has ruled in favour of Vodafone Group in the tax dispute case. And, the judgment on the spectrum allocation case is also out.
However, Vodafone's assessment is that the controversy over the spectrum allocation case is not over and may drag on for a few more months.
The possibility of the spectrum allocation case engulfing other companies that had got licences and spectrum prior to 2008 continues to worry Vodafone.
On the tax dispute case, however, the company is believed to be of the view that the government will neither enforce a new capital gains tax with retrospective effect to counter the Supreme Court judgment or move a review petition.
Only after clarity emerges on both issues will the Vodafone management start work on the proposed IPO.
The company, though, has no clear dates in mind. The SC had recently rejected a Bombay high court order that upheld the income tax department's claim for a capital tax gains tax of about Rs 11,000 crore (Rs 110 billion) for Vodafone Group's acquisition of shares in Vodafone Essar from Hutchison.
Vodafone is understood to be keen that it gets the refund of the advance tax it had already paid to the government after the HC judgment, along with an interest component calculated at four per cent per annum.
The finance ministry is yet to take a final view on this issue.
Vodafone CEO Vittorio Colao was in New Delhi this week and met senior government representatives.
However, neither Finance Minister Pranab Mukherjee nor any other senior finance ministry official met Colao, possibly because the Budget is under preparation and the ministry was yet to make up its mind on whether to go in for a review petition against the SC verdict on the capital gains tax issue.
Vodafone is keen that it should be allowed to take part in the auctions for the spectrum that will now be available after the cancellation of 122 licences.
In the last couple of years, Vodafone has made an investment of about $1 billion in its Indian operations, signifying its commitment to the Indian market.
Click here for Rediff Realtime News!