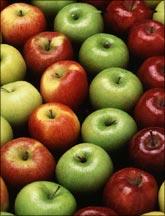 Trans-Line of Control (LoC) trade that opened up between Srinagar and Muzaffarabad has started picking up even though it continues to take place purely on a barter basis.
According to an official statement, trade between Srinagar and Muzaffarabad from April 1 this year to the end of last month was transacted to the tune of 25.73 crore (Rs 257.3 million) through 972 truck loads and 48 consignments according to the list framed by standing operating procedure and on traders demand from both sides.
The goods most sought after in Muzaffarbad are Kashmiri fruits, coconuts, pulses, mixed vegetables and embroidery, while Peshawar sandals, rice, dry fruits, dates and pulses are in high demand here.
While the epoch making travel across the LoC began in April 2005 in the backdrop of a peace process between the two nuclear neighbours, the trade took off three and half years later in October last year.
The items of inter-LoC trade are mutually approved by the two governments.
However, traders here continue to highlight problems faced by them in the absence of banking facilities and foreign exchange transactions.
"It is purely a medieval barter system. We sent goods across valued at a certain amount and receive in turn goods for the same value from the traders in Muzaffarbad," said a local trader.
Fruit traders of north Kashmir, however, complain that the fruit consignments sent across by them were returned neither in kind nor in cash.
"We had sent the best delicious apples to Muzaffarabad to sweeten the relations between the two neighbours. But  circumstances have compelled us and we have now stopped sending our fruit consignments till foolproof trading practice is worked out by the two countries for the trans-LoC trade," said Ghulam Rasool Bhat, a leading fruit grower of north Kashmir.
Even Prime Minister Manmohan Singh during his recent valley visit acknowledged that 'though the cross-LoC initiatives have been well received on both sides of the border, but I am also aware that they are not as people friendly as they could be. Trade facilities at the border are inadequate. There are no banking channels. Customs facilities need to be strengthened. There are no trade fairs. The lists of tradable commodities need to be increased. Clearance for travel take time.'