At present, India has 56,999 fuel outlets. Of those, only 6,276 are owned by private companies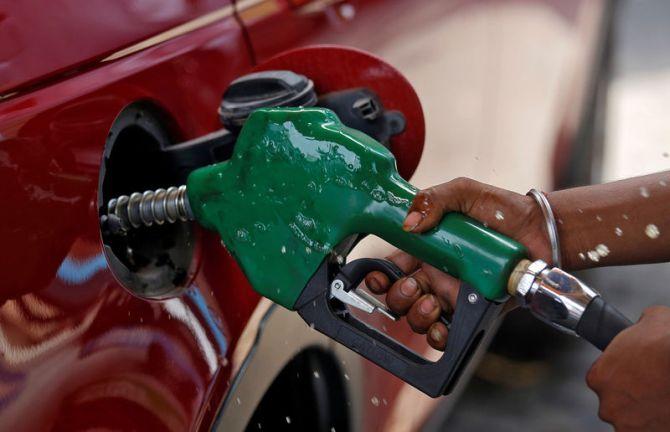 The government is planning to ease norms for the entry of more private players into fuel retailing.
It has set up a committee headed by economist Kirit Parikh to review the marketing guidelines for the sector.
According to multiple sources close to the development, the panel may look into facilitating the entry of multinational companies into the arena.
"It may consider ideas related to innovative marketing models like selling petrol and diesel through your nearest hypermarket, similar to those in the UK and France," said a person close to the development.
This comes hot on the heels of Indian Oil Corporation (IndianOil) and Hindustan Petroleum Corporation (HPCL) opting for home-delivery of diesel in some cities.
According to sources, the terms of reference for the committee will include reviewing the existing architecture of private sector participation in retail marketing and identifying entry barriers for expanding retail outlets for private sector marketing companies.
It may also assess the need to liberalise the existing guidelines for authorising private sector companies.
Other than Parikh, the panel includes former petroleum secretary G C Chaturvedi and former IndianOil chairman M A Pathan. Ashutosh Jindal, joint secretary in charge of marketing under the petroleum ministry, will be member secretary to the panel.
The panel will submit its report within two months after consultation with stakeholders.
The terms of reference for the committee include specific suggestions related to marketing petrol and diesel.
In 2010, a similar committee headed by Parikh had come out with the suggestion to decontrol petrol and diesel prices, which the UPA government and later the Narendra Modi government followed up on.
According to sources close to the development, removing barriers may also lead to the entry of more players like French major Total SA into India's petroleum retail segment.
To enter the retail segment, companies must have a basic infrastructure investment of about Rs 2,000 crore in the domestic market or have to provide bank guarantees of an equivalent amount.
Early this year, Petroleum Minister Dharmendra Pradhan had told Business Standard the government was considering liberalising these rules to facilitate the entry of international firms.
At present, India has 56,999 fuel outlets. Of those, only 6,276 are owned by private companies, led by Nayara Energy with 4,756.
The other major private companies include Reliance Industries and Shell.
According to a newspaper report on October 15, major oil-marketing companies in the UK have suffered after supermarket promotions started luring more vehicle owners to forecourts of Tesco, Sainsbury, Asda and Morrison.
The report added that supermarkets accounted for 45.52 per cent of fuel sales last year in the UK.
Photograph: Reuters