A recent report has suggested that future patent expires in the cardiac and anti-diabetes space would form a good opportunity for smaller firms, given their franchise in these segments.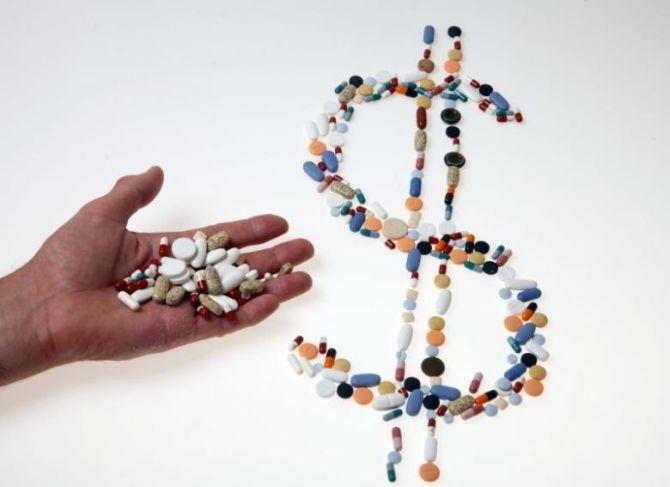 The next three to five years would see some key cardiovascular, diabetic and oncology molecules going off-patent in the Indian market.
This could trigger launches of generic versions by local players and, thereby, a major drop in their prices.
Experts expect the sharpest price drop in the oncology space.
For the rest, pricing would depend on the number of players who get approvals after the patent expiry.
Overall, the prices of these molecules could drop by 20-25 per cent.
As such, only 5 per cent of the medicines used in India are patent-protected. In terms of market size, it is not big at the moment.
However, some of the patented molecules like Apixaban (a Pfizer drug with the brand name Eliquis) has clocked a compound annual growth rate (CAGR) of 381.9 per cent over the past five years.
According to data from the AWACS PharmaTrac, the market research wing of the All India Organisation of Chemists and Druggists that represents over 500,000 medicine sellers, the moving annual turnover (MAT) for the molecule as on January 2018 was Rs 620 million.
Then comes the case of anti-diabetic drug group Gliptins (nickname for a relatively new group of medicines used to treat Type-2 diabetes), which as a category are growing at 40 per cent.
It is also one of the most competitive segments, with over 160 brands vying for a share of the Rs 100-billion anti-diabetes market in India.
The diabetes segment clocked a 14 per cent growth rate in 2017, driven by new product launches.
At least four key Gliptins (Sitagliptin, Linagliptin, Vildagliptin and Saxagliptin) are expected to go off-patent within the next five years.
They together represent a market size of Rs 7.3 billion in India. At present, these are sub-licensed to around 20 drug makers who co-market them under various brands.
Of these, Sitagliptin (a Merck Sharp and Dohme Corp drug) was launched in India around April 2008 and has clocked a 17.9 per cent CAGR over five years.
Relatively younger molecule Linagliptin ( Boehringer Ingelheim drug) launched in June 2012 has clocked a 21.3 per cent CAGR.
Indian drug major Lupin had announced a co-marketing tie up with Boehringer in October 2015 for the drug (launched under brand name Ondero) while German firm Boehringer continues to market its brand Trajenta.
Gliptins are a Rs 25 billion market here and major firms have tied up with multinationals to market this category of anti-diabetic drugs.
In January, Cipla tied up with Swiss drug maker Novartis to sell their Vildagliptin.
Alkem tied up with South Korean drug maker Dong A to launch Evogliptin. Novartis has tie ups with USV Pharma, Emcure, and Abbott for Vildagliptin.
The sales head for the cardio-diabetic segment of a leading drug firm informed on grounds of anonymity that they were ready with their own version of Vildagliptin (including the active pharmaceutical ingredients for the drug) and would launch the generic version as soon as the patent expires.
Teneligliptin is a case in point.
Once the Mitsubishi Pharma patent for Teneligliptin was over, there was rush to launch the generic version in India, leading to a price war. Glenmark was the first to launch its generic version in June 2015 and a host of firms soon followed.
Glenmark introduced this molecule at Rs 19.90 per tablet per day treatment.
It brought down prices after Mankind Pharma and Zydus Cadila launched teneligliptin priced at Rs 7 per dose.
In the past two years, over 100 Teneligliptin brands have been launched.
An industry veteran said almost all domestic firms are ready with generic versions of these drugs and waiting for patent expiries.
"However, the price erosion would primarily depend on how many of them get approvals from the Indian regulator.
"Drug approval process has become much more stringent in India off late," he added.
A recent Citi Research report had suggested that future patent expires in the cardiac and anti-diabetes space would form a good opportunity for smaller firms like Eris, given their franchise in these segments.
Amey Chalke, analyst with HDFC Securities, felt that while this presents a significant opportunity, margins would not be high for the first few years, given the local brands would take some time to get established.
"Post this, these would become operationally profitable," he said.
The maximum impact of patent expiry in prices would be felt in the oncology segment perhaps.
The National Pharma Pricing Authority has been keeping a close watch on the prices of cancer drugs.
In fact, it slashed prices of some cancer drugs by up to 86 per cent in March 2017.
Photograph: Srdjan Zivulovic/Reuters