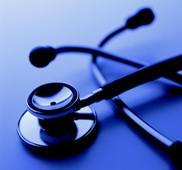 President Pratibha Patil said on Friday government's efforts to provide medical facilities to the common man should be supported by the private sector and asked the corporate world to adopt such social responsibilities.
While inaugurating the Action Cancer Hospital here, Patil said every citizen uses national resources and hence everyone has certain responsibility towards the nation and the society.
"It is also necessary for the corporate world to adopt the philosophy of social responsibility. Their aim should be to run their enterprises efficiently, but along with this they should contribute constructively to the progress of the society, and to the welfare of the deprived and disadvantaged sections," she said.
Quoting a report of ICMR, Patil said at any point of time in India more than 25 lakh people are suffering from cancer and every year there is an increase of about 10 lakh patients.
"I believe that government's efforts to make available proper medical facilities to patients should be supported with contributions from the private sector," she said.
The President said to stay healthy, it is necessary to adopt a healthy lifestyle and noted that high incidence of heart diseases, diabetes and high blood pressure among others is linked to increasing pollution and changing life patterns.
"Regular exercise and balanced diet are important in preventing such diseases and we must always remember that prevention is better than cure," she said.
The President said it is important that hospitals are properly equipped, so that the best medical treatment can be provided to patients.
She also highlighted the need to establish more palliative centres for cancer patients 'to lessen their unbearable pain' Action Cancer Hospital in West Delhi is promoted by the Manav Sevarth Trust.
With a capacity of 150 beds, it will have departments of medical, surgical and radiation oncology.
Applauding the efforts of the trust, Patil said the hospital will function on a no profit-no loss basis and cancer patients from all sections of society will receive treatment.
Emphasising on the need to spread awareness about cancer, she said, "According to a report of the World Health Organisation, 79 lakh (7.9 million) people died of cancer in 2007.
"The report further adds that around 30 per cent of these deaths could have been avoided had they been detected in time."
She noted that research efforts for better detection and treatment of cancer are ongoing in this field both in India and abroad.