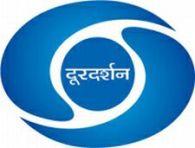 Rapping Prasar Bharati for the dwindling number of women employees in lower categories, a Parliamentary panel has asked it to take appropriate measures to create more job opportunities for the fairer sex.
The committee also observed that the status of employees of Prasar Bharati was in a state of limbo. The report Working Conditions of Women in Prasar Bharati was tabled in Lok Sabha by the Committee on Empowerment of Women on Tuesday.
The committee noted that though it is comparatively satisfied with the representation of women in higher posts in both AIR and Doordarshan, they are "quite unhappy" to see their dwindling numbers in lower categories.
"The committee believes there is a strong connection between women in media and the issue empowerment of women.
Moreover, it is an accepted fact that women are better communicators than men," the report said.  The panel asked Prasar Bharati to take appropriate measures to create more job opportunities for women and enhance their representation in workforce.
The committee also observed that separate rest rooms for ladies were not available at many AIR and Doordarshan stations and asked Prasar Bharti to promptly address it. In its reply, the Ministry of Information and Broadcasting said recruitment is done in accordance with the policy framed by the Department of Personnel and Training which does not specify a quota for women.
Noting that since inception of Prasar Bharati in 1997, the status of its employees was in a state of limbo, the panel said it could not absolve the government of the delay in taking a final decision on the matter.

The panel said the kind of autonomy which ought to be there was not present in Prasar Bharati and hoped the government and the public broadcaster would move ahead from this point and work in harmony to strengthen the institution.
The Ministry of Information and Broadcasting said it is in the process of making necessary legislation for the implementation of the decision of the GoM on the employees issue.
It said Prasar Bharati has constituted a Task Force for finalization and implementation of the Recruitment Rules already notified by or yet to be notified.
The committee also found that one complaint in AIR and six in Doordarshan were made by women to the Womens Cell and recommended that complaints pertaining to sexual harassment be addressed with "greater sensitivity" and settled without delay without giving any chance to the employees to lose faith in the system.