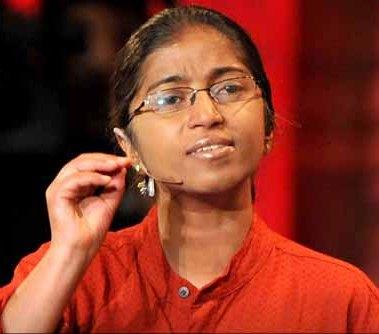 Sunitha Krishnan, founder and president of the Hyderabad-based Prajwala, was named a recipient of the 2011 John Jay Justice award that annually honours the contributions of three innovative and inspiring' individuals.

While Krishnan was named for the Global Leader Award, the National Leader Award went to Children's Defense Fund founder-President Marian Wright Edelman. Tom Dart, sheriff, Cook County, Illinois, won the Community Leader Award for his humane and innovative approach to law enforcement.

Jeremy Travis, president of the John Jay College of Criminal Justice, said the work of the awardees exemplify dedication to the cause of justice. The awards ceremony will take place April 5, at the City University of New York Graduate Center.

Krishnan was named for the award for her work with sex-trafficking victims and other forms of sexual violence. The organisation she founded runs shelters for sex-trafficking victims in Hyderabad.

"This recognition helps me to take the voices of millions of survivors of sex trafficking at a global level beyond gaining attention to actually lobbying for access to opportunities for them," Krishnan told India Abroad in an e-mail message from Hyderabad.

The Indian government estimates that the country has almost three million sex workers, more than a third of whom started as children. Andhra Pradesh is one of the largest suppliers of women and girls, due partly to its overwhelming poverty and lower-than-average literacy rate.

Krishnan co-founded Prajwala, which means "eternal flame", in 1996 with Brother Jose Vetticatil, a Catholic missionary who died in 2005.

They started by creating a school for the children of sex workers in a former Hyderabad brothel. Initially, they had five students.

Today, they work with 5,000 people. Over 4,000 women and children have passed through Prajwala after being rescued from trafficking. Krishnan estimates that 3,800 have been rehabilitated.

In collaboration with UN agencies and other NGOs, she established printing and furniture shops that have rehabilitated some 300 survivors.

Krishnan works closely with the government to define anti-trafficking policy, and her recommendations for rehabilitating sex victims have been passed into state legislation.