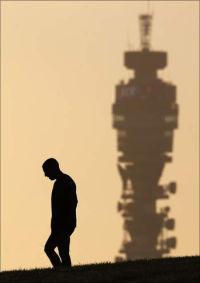 Guess who's making hay while the scam season is on?  Crisis managers. With big companies making negative headlines repeatedly with the multiple probes in telecom spectrum allocation, these managers have walked in with the promise to minimise the damage.
Creating a new image for the client concerned, while making him disappear from the public domain for some time, are among the strategies that often work, says an expert.
Reliance ADAG chairman Anil Ambani, Unitech managing director Sanjay Chandra, Videocon chairman Venugopal Dhoot, Essar group CEO Prashant Ruia and Tata Realty chief R Krishna Kumar have all been questioned by the CBI over the 2G spectrum controversy. DB Realty chief Shahid Usman Balwa was arrested by the Central Bureau of Investigation. "There is no denying that damage is already done, so all we try to do is minimise it," said a crisis manager handling one of the "2G affected clients", who did not wish to be named.
Usually the public relations agency of a firm is pressed in for damage control. At other times, separate managers are called in to handle a sensitive situation. Balwa's crisis management is being handled by Ad Factors. For Chandra, the job is in the hands of a wing under Perfect Relations, it is learnt.
To the listed companies being questioned by CBI over the  scam, their reputation is of utmost importance. Crisis management is one way of assuring that the stock price does not take a direct hit.
When ADAG's Ambani came to the CBI headquarters recently, his corporate communications team was actively sending out messages to the media, telling them it was a regular visit and that it did not last long. In the case of Unitech's Chandra, the company sent out a series of clarifications to media houses over the reports of CBI summoning him.
"The statements to be sent out to the press are drafted in advance, since the crisis is expected to arise. We try to give ambiguous statements and make no comments," said a PR executive. Also, every employee in the corporate communications team is well instructed about how to handle the media, he said.
"Personal image is linked to the performance of the company. People invest in people, not in a company. It is best to build a parallel line of defence, so investors know the company is being led well.... Meanwhile, the focus shifts from the person in question," said Harsh Wardhan, managing director, Mutual PR.
The immediate strategy should be to remain out of sight and out of mind and, at the same time, create a new face and give it to the market, said Wardhan.
Murad Ali Baig, retired corporate consultant, who has handled many such cases, told
Business Standard
it was only normal for companies facing investigation to get PR help. He added the media had a tendency of charging people and companies are slow to react. He argued that although ex-minister had been arrested, it is still not clear what exactly is the charge against him.
Meanwhile, crisis managers are watching out for the Joint Parliamentary Committee probe into the 2G scam. For, that may take their abilities to another level.