Experts say launches would pick up pace from mid-March.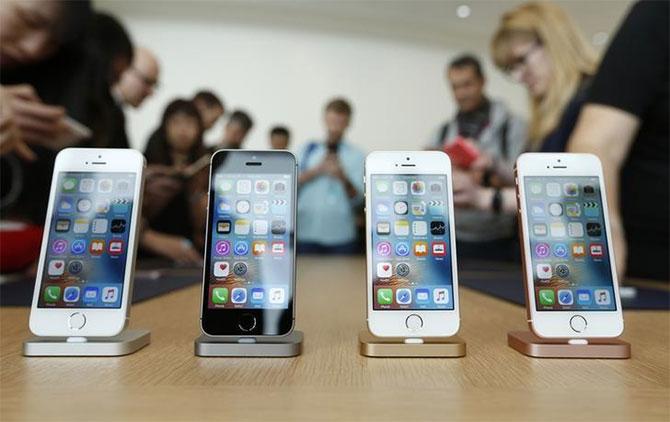 With the adverse effect of demonetisation slowly wearing off, the fast-growing smartphone market in the country is set to regain its vigour.
After the government had banned the old series Rs 500 and Rs 1,000 notes on November 8, the severe cash crunch in the economy had hit sales and led to a near freeze in smartphone launches. With the demand reviving, launches restarted in late January.
About 80 new devices would come into the market by June, as sales have also started to pick up, said analyst Tarun Pathak.
On Tuesday, HTC launched U Ultra (priced at Rs 59,990) and U Play (Rs 39,900).
"While the fortnight after demonetisation was tough, India continues to remain in the growth trajectory. We have launched the first flagship of the year and plan to introduce another eight new handsets this year," said Faisal Siddiqui, president, South Asia, HTC.
They are not the only ones padded up to take advantage of the recovery. Sources said, Samsung, the largest handset maker in the country, is planning to launch 15-20 smart devices by June, and 30 by the year-end.
Others -- Panasonic, Xiaomi and Karbonn -- are preparing for launches as well. Korean electronics major LG is also ready with two devices.
Experts said launches would pick pace from mid-March, once the global annual extravaganza at Barcelona, Mobile World Congress, gets over.
During the five-day event, starting February 27, global handset companies are expected to showcase flagship devices.
Finnish firm Nokia, which used to dominate the handsets market globally as well as in India, is expected to make a comeback with android smartphones.
Pankaj Rana, head, mobility division, Panasonic India, said the firm had to cut down its orders last year, but sales had normalised in February. The company is getting ready to launch two smartphones in next two weeks.
"We plan to launch four handsets by March-end and some 11 smartphones within the first half of 2017," he said.
Shashin Devsare, executive director, Karbonn mobiles, said his firm had already launched six new handsets and plans to introduce more in coming months.
"We have a very exciting smartphone line-up for the first half of 2017. These will be focused on delivering superior technology and aggressive pricing. As a leading technology company, we believe in making technological innovations available to everyone at an accessible price," a Xiaomi India spokesperson said.
Usually, the initial months of any calendar year is considered lean for new launches in India but this year, the number of new products could be higher than the last one. September to December is the time when almost 60 per cent launches happen.
Last year, however, most of the product launches scheduled in November and December had to be delayed.
Industry sources said many of these launches will happen now.
Photograph: Stephen Lam/Reuters.