The scheme, which would give Rs 6,000 to small farmers in a year or Rs 500 a month, will add more money to the account of these cultivators than the money he/she saves every month on an average.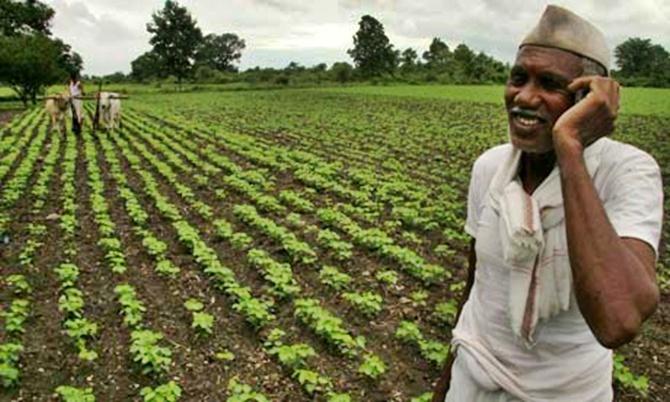 PM-KISAN, an income support scheme announced in the interim Budget, is likely to help not just land-owning farmers, but also those who cultivate land under formal, informal or oral contracts as official or unofficial tenants, at least in some states.
Besides, the scheme, which would give Rs 6,000 to small farmers in a year or Rs 500 a month, will add more money to the account of these cultivators than the money he/she saves every month on an average.
For example, an average farmer who cultivates less than 1 acre saves only Rs 465 per month (income minus consumption).
An addition of Rs 500 per month would double his savings, or boost his consumption.
As we go up the land holding size, the relative size of the cash support would reduce.
The scheme would be of the biggest benefit to rural households from Uttar Pradesh, Andhra Pradesh, Jharkhand, Bihar, and Uttarakhand.
Monthly savings of average households in these states are less than Rs 500 per month, according to the All India Rural Financial Inclusion Survey by National Bank for Agriculture and Rural Development.
The Agriculture Census 2015-16 — used as the basis to determine the universe of beneficiaries (125 million) for the scheme - defines a farmer using an indicator called "operational land holdings".
This is different from land ownership, as the document puts it.
"The basic statistical unit for data collection (in the agriculture census) is "operational holding" rather than 'ownership holding', as the farm-level decisions are taken by persons who operate the land and not those who own it," the Agriculture Census report of 2015-16, published in October 2018, says.
The last conducted Census of 2011 gives a different measure, and adds to the confusion.
While the socioeconomic and caste census (SECC) puts "land-owing households" at 78 million, main Census puts the number of "cultivators" across land sizes at 119 million.
These estimates are considerably lower than the 125 million small and marginal farmers, who form the beneficiary universe of PM-KISAN.
Agriculture ministry officials say in some states, even tenants get recorded as farmers in the "operational landholdings". But it might not hold true for other states.
"There is no official data on the extent of tenancy in India. But micro-studies have shown that it is generally more than what our national surveys record, which is an underestimate.
"Due to this, it is highly likely that the agriculture census also captures tenant farmers," said S Mahendra Dev, agriculture economist and the director of Indira Gandhi Institute Development Research.
Officials say land ownership records are available only with the states, and that they will be the final arbiters for identification of beneficiaries.
"Sometimes, even when a tenant is tilling the land for many years, it is possible that mutation in land record in the revenue registry is not done," said an official.
This suggests that even those who own negligible land, or labourers who do not own any, could benefit from the scheme.
Now, the average income of a farmer household in India is Rs 8,931 a month.
This is across land classes, for small as well as large farmers put together.
But the biggest cohort among farmers is that which cultivates less than 1 acre of land.
Their monthly income is Rs 6,650. But, their consumption expenditure - that on food, health, education, transport, interest on debt and other essential things - is Rs 6,185 a month.
If we look at monthly cash savings by all rural households, the Nabard survey says an average rural household in Maharashtra saves Rs 2,117 per month.
But that in Jharkhand saves only Rs 310 per month.
For Gujarat, the monthly surplus stands at Rs 3,028, but for UP, it is Rs 315. Andhra Pradesh forms the lowest rung of the ladder, with an average saving of Rs 95 a month.
"If the money comes at the beginning of the sowing season, it will be spent on farm activities.
"But if it arrives in, say, March, when there is no farming season on, it is possible that the money is spent on health or other consumption," Siraj Hussain, former agriculture secretary, said.
Photograph: Parth Sanyal/Reuters