Infosys Chief Executive and Managing Director Vishal Sikka, set to deliver a keynote address at CeBIT 2014, has dropped out of the event.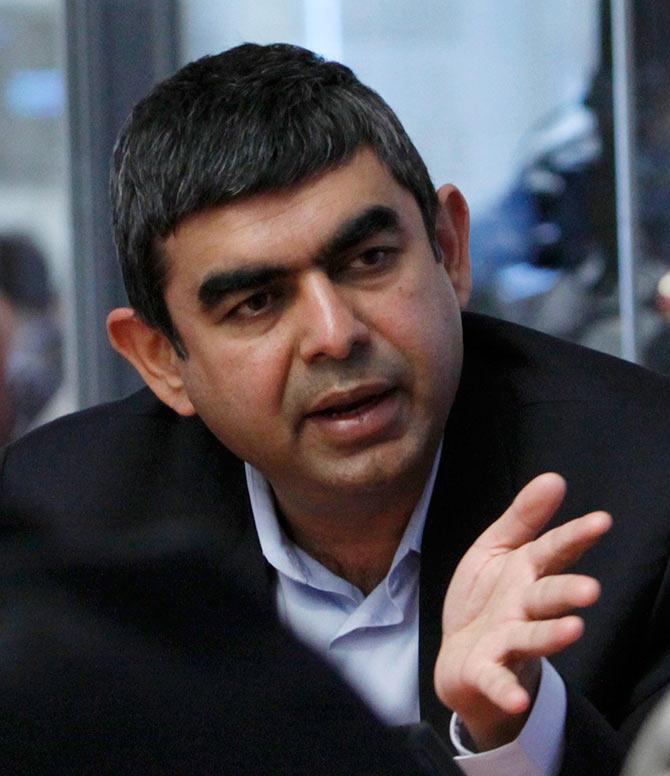 Image: Infosys CEO Vishal Sikka will not attend the CeBIT event but will address the gathering through a recorded video. Photograph: Reuters
Bengaluru will host the world's largest business-to-business information technology show CeBIT 2014 from Wednesday.
This will be in association with the Karnataka government's annual technology event, ITE.biz.
The three-day event will take place at the 11,000-square-feet Bangalore International Exhibition Centre, on the outskirts of the city.
The event, organised by Deutsche Messe AG, is held each year at the Hanover fairground, the world's largest, in Hanover, Germany.
Sikka gives CeBIT a miss
Infosys Chief Executive and Managing Director Vishal Sikka, set to deliver a keynote address, has dropped out of the event.
Instead, he is joining Prime Minister Narendra Modi in his three-nation 10-day tour that starts Wednesday.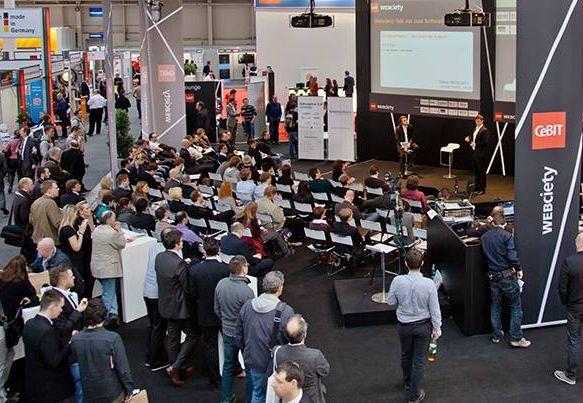 Image: CeBIT is considered to be the world's largest IT event. Photograph: Courtesy, CeBIT/Facebook
Sikka will deliver the address through a recorded video.
This would have been Sikka's first public address in India ever since he took over India's second-largest information technology services company as its head.
CeBIT India had managed to get a lot of attention due to Sikka's scheduled address.
"We started working on this event over a year ago. Almost 10 of our 20-people-team in Bengaluru have been dedicatedly working for CeBIT, along with the senior management of the company," said an official with one of the agencies involved in marketing the event. "Preparations are on in full-swing."
"Before the event, we are having a dry run, which is much needed because not just us but all the agencies involved with the event have perhaps never handled an event of this scale in Bengaluru before."
According to CeBIT organisers, over 600 brands and more than 300 exhibitors are participating in the event, which include several multinational giants such as IBM, Intel, and Vodafone. Besides the exhibition, the event will include conferences, workshops, and addresses by global leaders.
The participation at CeBIT is not limited to just technology firms. Luxury car maker Mercedes-Benz has announced it would offer an exclusive preview of its new C-Class sedan during the fair.
"We thought, CeBIT is the right platform to showcase the technological prowess of the new C-Class as well as a prime example of how the latest generation telematics and IT systems are well integrated in Mercedes-Benz cars," said Eberhard Kern, MD and CEO of Mercedes-BenzIndia.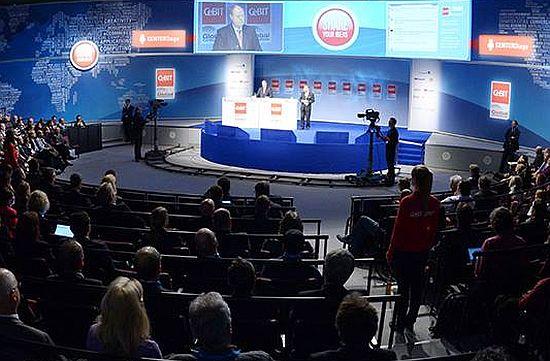 Image:

Over 1,200 CXOs from top global companies have been invited for CeBIT 2014.

Photograph: Courtesy, CeBIT/Facebook
"The C-Class redefines the segment altogether and sets a newer benchmark in terms of technological accomplishment of Mercedes-Benz." The C-class will be launched in India on November 25, 2014.
The event will also see participation from several countries and regions including the UK, Taiwan, Germany, Korea, Japan, China, the US, Canada, Australia, and West Asia.
Besides multinationals, several Indian technology startups are also participating in CeBIT. Startup think-tank Indian Software Product Industry Round Table (iSpirt) had earlier this year announced a partnership with CeBIT to advocate India as a Product Nation.
"We will have a SaaS (software-as-a-service) pavilion where about eight startups will be showcasing their products," said Avinash Raghava of iSpirt. "Several other startups will also have stalls at the event." Among others, iSpirt is taking cloud communication application provider Ozonetel and outsourced offshore product development services provider Cordiant Technologies.
Like for other countries, CeBIT has been localised in several ways for the Indian participants.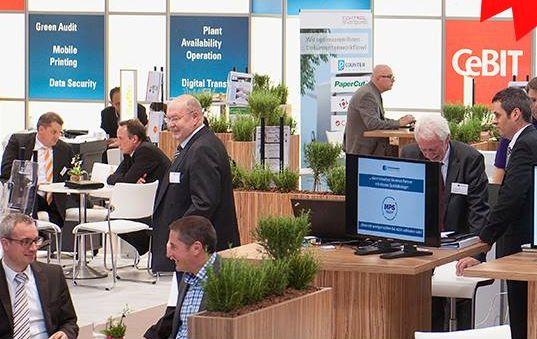 Image:

CeBIT was first established in 1970; In 1986 the IT part was given separate trade show.

Photograph: Courtesy, CeBIT/Facebook
The event was launched in the country after an extensive research of the local market for the past several years, said Mehul Lanvers-Shah, managing director of Hannover Milano Fairs India.
"We saw that there was an increase in the growth of domestic IT and we identified a huge opportunity available for the Indian IT market.
This year, the show will focus on 'New Perspectives in IT Business' for the Indian market and will provide a platform for IT software, hardware and services solutions, and Business Communications, catering to various sectors and new technology demands," Lanvers-Shah said.
"There is a huge interest for India from across the world, especially after Prime Minister Narendra Modi's Digital India initiative. Most topics during discussions will revolve around the opportunities and IT growth in India."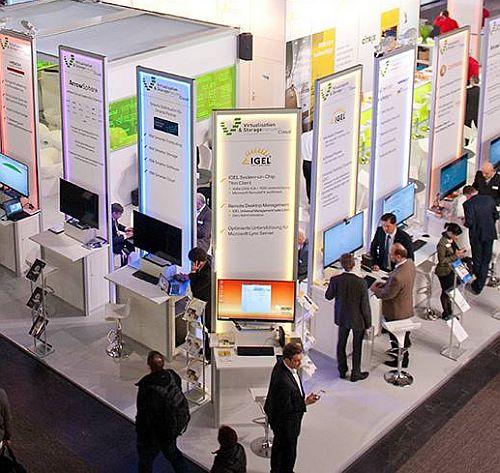 Image:

Besides Germany, since 1999 CeBIT has been organised in Australia, Turkey and Brazil.

Photograph: Courtesy, CeBIT/Facebook
Highlights of the India fair
IBM to demo its 'Watson chef app' which enables cognitive cooking
Mercedes Benz to make exclusive preview of its C-Class sedan
NxtGen to launch India's first secure personal cloud
MTS to host 3-day gaming championship carrying cash prize of Rs 20 lakh
+91 challenge where startups will demonstrate solutions around SMAC, IoT, 3D printing
MAIT to hold an e-waste collection drive 'I AM GREEN' at the event
Vodafone Business Services to showcase its 'Solutions for Ready Business'
STPI funding 127 SMEs from across India to showcase themselves at its stall
IBM to host a live hackathon with 50 developers
Fact file
Besides Germany, since 1999 CeBIT has been organised in Australia, Turkey and Brazil
CeBIT was first established in 1970; In 1986 the IT part was given separate trade show
Over 1,200 CXOs from top global companies have been invited
Key speakers at CeBIT INDIA
Vishal Sikka, CEO, Infosys (via webcast)
Kumud Srinivasan, president of Intel India
Martin Pieters, MD & CEO, Vodafone India
Srivatsa Krishna, IT secretary, Government of Karnataka
Arvind Gupta, IT heado of Bhartiya Janata Party
Mark P McDonald, MD and digital business strategy lead in Accenture
Helmut Schutt, CIO of Daimler trucks, buses and vans
Norbert Schroeder, technical development head at Volkswagen India
Manu Saale, MD & CEO, Mercedes-Benz Research & Development India