How much do you know Russian billionaire Yuri Milner, who has invested $ 100 million in a project to find extra-terrestrial life?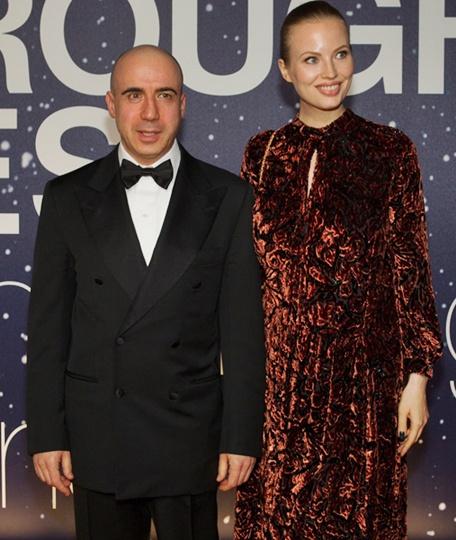 Image: Russian billionaire Yuri Milner with wife Julia. Photograph courtesy: Breakthrough Prize website
The connecting link is Russian billionaire Yuri Milner.

A self-made entrepreneur and venture capitalist, Yuri Milner has come up with an out-of-the-world idea, to spend $100 million to find the existence of extra-terrestrial life.

An unassuming investor who goes against norms to invest in companies across the globe, he is now on a unique mission to unravel the mystery of the universe.

Interestingly, he has also invested in Indian e-commerce venture Flipkart and Ola Cabs!
'The universe is not teeming with life, but we're probably not alone. If we were alone it would be such a waste of real estate,' said Yuri Milner in an interview to Time magazine.

What makes Yuri Milner the man he is? Read on...

Yuri Milner, who believes he was a physicist in a past life, has joined hands with physicist Stephen Hawking to launch two initiatives -- 'Breakthrough Listen', the most comprehensive scientific search ever undertaken for signs of intelligent life beyond Earth, and 'Breakthrough Message', which will fund an international competition to generate messages representing humanity and planet Earth, which might one day be sent to other civilisations.
Milner's father was a professor and his mother, a physician.
Yuri Milner has been named after Russian cosmonaut Yuri Gagarin as he was born in 1961, the year Gagarin became the first human being to go into space.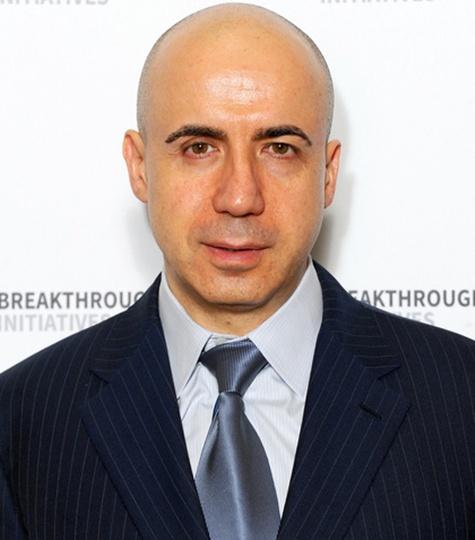 The 53-year-old billionaire graduated from Moscow State University in 1985 with an advanced degree in theoretical physics.

Milner was keen to pursue his interest in physics with a PhD from Moscow State University but after five years he dropped out. He felt that he was not smart enough to study physics.
Milner started a small business in computers with a friend. Since his father disapproved it, he went to the United States in 1990 to do an MBA at the Wharton University.

Milner did a three-year stint in the World Bank in Washington but he returned to Moscow to work with oil giant Yukos.

In 1995, Milner was appointed CEO of Alliance-Menatep, an investment brokerage company. A year later, Milner he became vice president and head of investment management at Menatep Bank.
The turning point came in 2001 when Milner discovered the potential of the digital platform. He joined the Russian internet company Mail.ru. Four years later, he founded Digital Sky Technologies Global (DST). DST Global funds high-performing technology start-ups globally.
Milner hit the headlines in 2009 when DST and Mail.ru bought a two per cent stake in Facebook for $200 million, which later turned out to be one of his best deals.

Taking his interest in start-ups a step ahead, he invested $500 million into e-commerce company Alibaba. With an ability to spot start-ups with good potential, he has invested in several companies including Spotify, Groupon, Zynga, Airbnb, Uber, WhatsApp, Xiaomi and Twitter. The group has so far invested $5 billion in these companies.
In his personal capacity, he has invested in 23andMe and Beepi.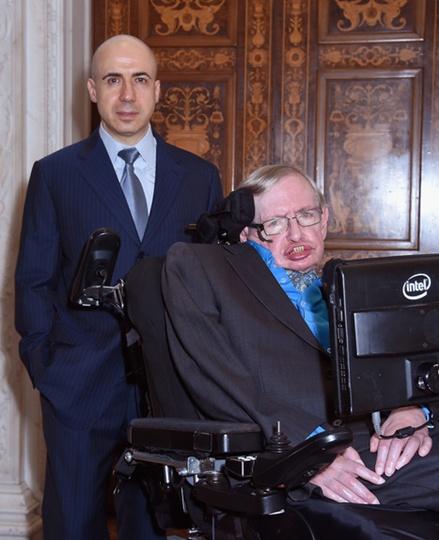 Image: Yuri Milner with physicist Stephen Hawking. Photograph courtesy: Breakthrough Initiative website
In 2013, he joined hands with Facebook co-founder Mark Zuckerberg, Google co-founder Sergey Brin to launch a set of international awards in three fields -- fundamental physics, life sciences and mathematics. Laureates are awarded $3 million each as prize money.

Milner, who finds India an 'interesting market', invested $210 million in Flipkart in May 2014. This year OlaCabs raised $315 million from DST Global and some other investors.
According to Forbes, Milner thinks Google, Facebook and Wikipedia will last for 100 years thanks to their strong network effects.
In 2011, Yuri Milner bought one of the most expensive houses at $100 million in Los Altos Hills. According to the Wall Street Journal it is the highest price for a single-family home in the United States.
An avid traveller, Milner spends a lot of time meeting his business partners. In 2014, he spent 200 days travelling mostly to China, where he sees huge potential in several companies.
His net worth stands at $3.2 billion as of 2015. Milner is married to former model, artist and photographer Julia Milner. They have two daughters.