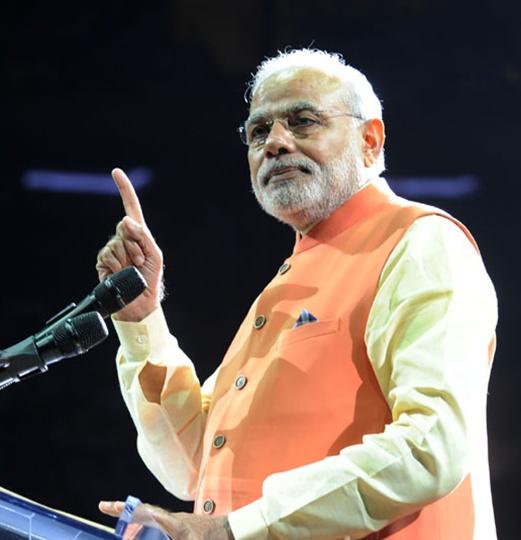 In the United States, Prime Minister Narendra Modi intends to revive bilateral economic ties.
As Table 1 shows, trade has grown steadily since 2004, before flattening out in the past couple of years.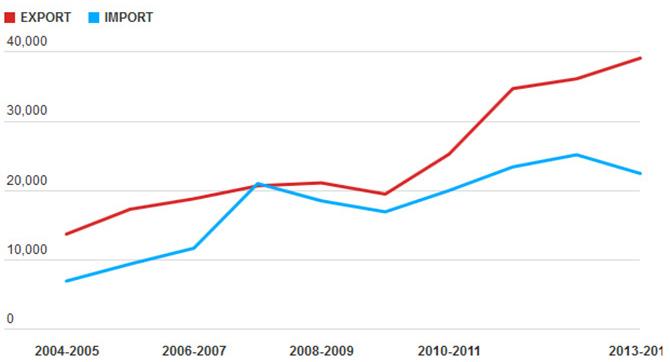 1. Trade has grown since '04, but flattened since

What this conceals, however, is shown in Table 2: That the share of imports from America has declined in India's total imports - a trend in exports to America, too, that has been reversed of late.

2. But share of imports from the us in total has declined

3. US' share in India's total trade just behind China's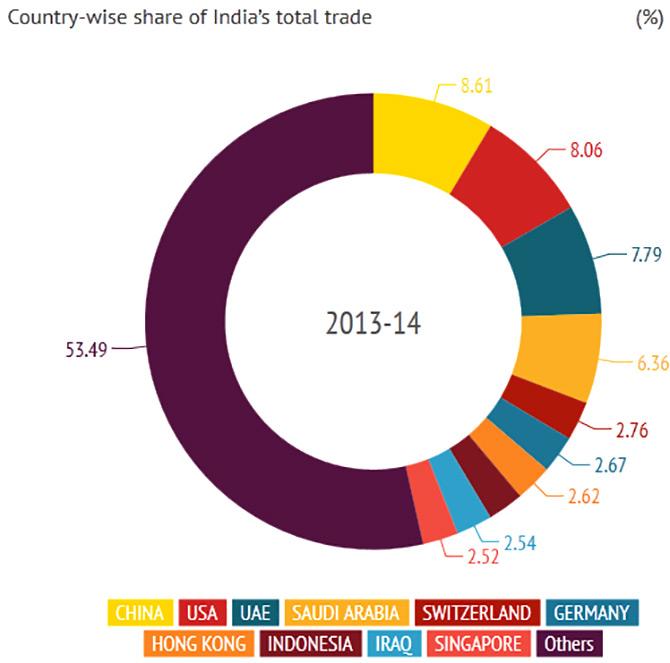 The US' share of trade with India, as Table 3 shows, is still large, and only marginally behind China's.
4. Bulk of exports are gems, clothing & generic drugs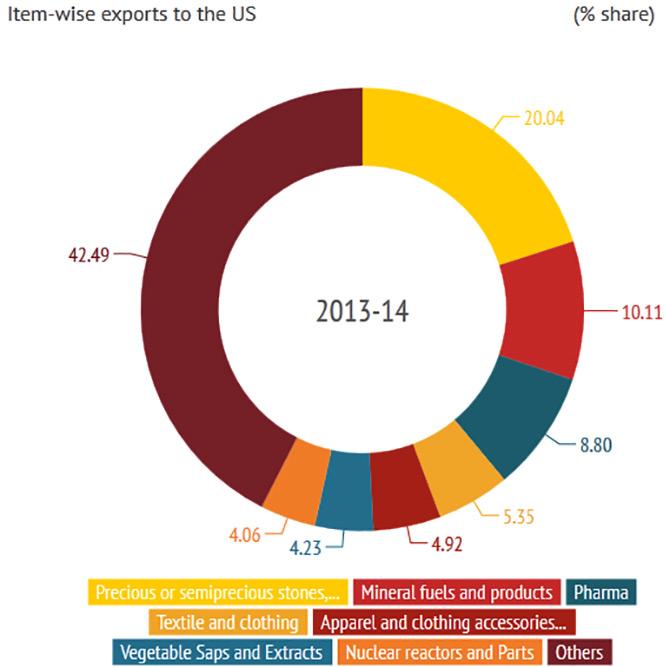 As Table 4 shows, India exports a lot of gems, clothing, and generic pharmaceuticals to the US.

From the US, its imports include gems - the jewellery trade has far-flung supply chains - as well as nuclear reactors and aircraft and niche machinery, as shown in Table.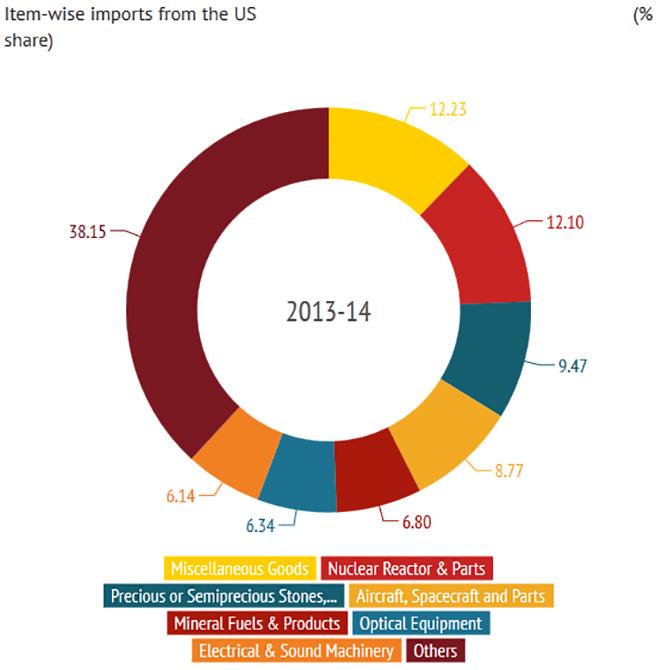 5. While nuclear reactors, etc, form bulk of imports
However, the changes in traded sectors over the past decade are instructive.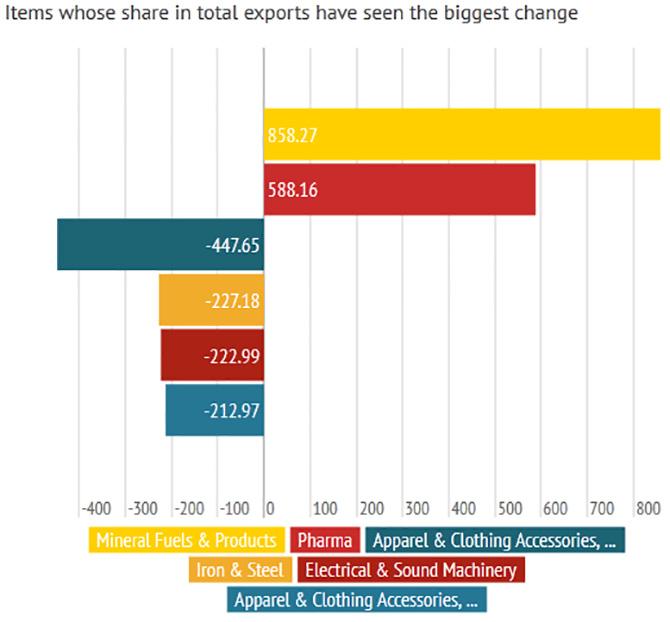 6: Clothing has withered; Pharma has done well
Table 6 shows that clothing exports to the US have withered, though pharma has done well.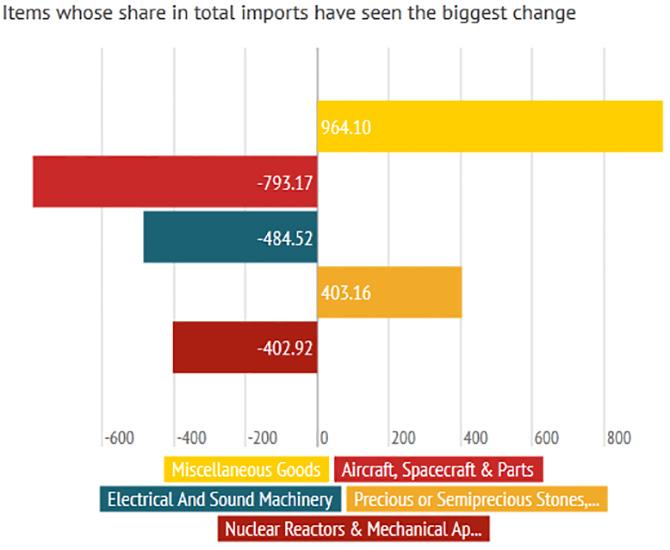 7. Imports of miscellaneous goods have gone up
And the US will note in Table 7 that "miscellaneous goods" - which includes high-tech items that change too quickly to be easily classified by the Indian commerce ministry - have grown as imports into India at the cost of many other sectors.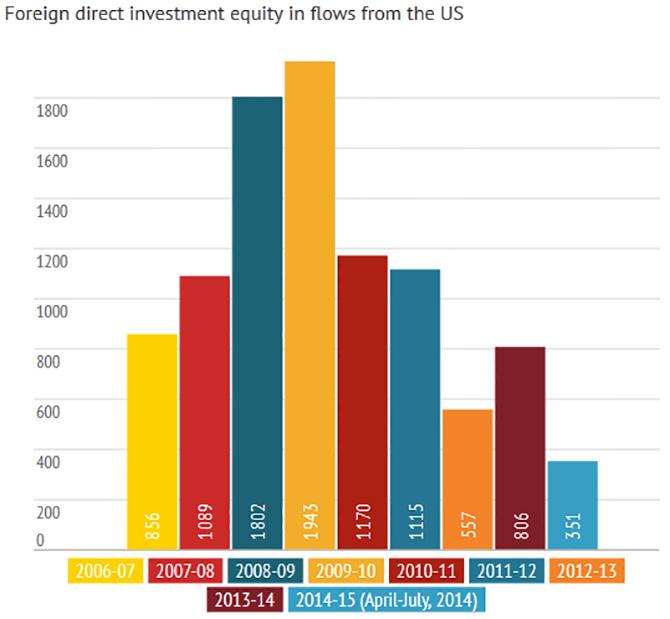 US business will want that to change. The PM, meanwhile, will want US business to pick up its foreign direct investment into India which, as Table 8 shows, has fallen recently.
Compiled by BS Research Bureau
Graphics by: Anisha Dutta